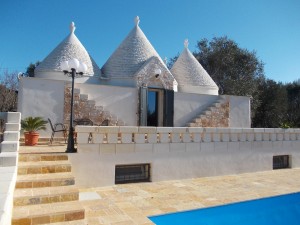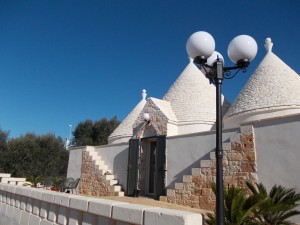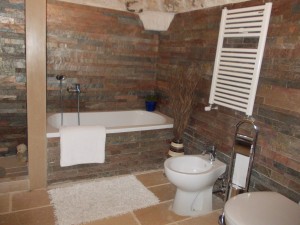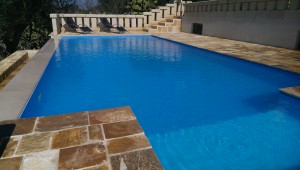 Reviews
Check us out on TripAdvisor too!

Fantastic Location
Trullo Annunziata can be found hidden away in the tranquil, olive tree dotted landscape of the countryside outside Ostuni, "La Citta Bianca".
Perfectly situated 10 minutes drive from the stunning historic centre of Ostuni, and 10-15 minutes from the towns of San Michele Salentino, Carovigno, San Vito dei Normanni and Ceglia Messapica, as well as being only a 20 minute drive to a host of beautiful sandy Puglian beaches. Brindisi Airport is 30 minutes drive and Bari Airport just over an hour away.
Whether you are looking for a peaceful, relaxing getaway, a base for exploring the wonderful region of Puglia, or any combination of the two, Trullo Annunziata is the perfect destination.
Trullo Living
Trullo Annunziata captures the magic of staying in one of The Itria Valley's unique conical peasant dwellings, whilst benefiting from luxurious modern comforts. With one double bedroom, Trullo Annunziata is ideal for couples, but by using the lounge as sleeping space with its comfortable double sofa bed, or the addition of a (available on request) cot the trullo is also perfect for families or larger groups.
Private Pool
Relax and cool off at the private pool with its stunning 'infinity' edge down one entire side; sample the local wine and food in the shade of the age old olive trees; enjoy an evening stroll through the grounds filled with olive, almond and a variety of fruit trees, a vineyard and an abundance of wildlife; plan excursions to the many and varied local historic towns and cities; enjoy the stunning local beaches, restaurants and landmarks.
Life really doesn't get much better than staying at Trullo Annunziata.
Rental Prices
Prices for 2019
| | From | To | Weekly Rental Price |
| --- | --- | --- | --- |
| Low | 01/01/2019 | 02/03/2019 | £450 |
| Medium | 03/03/2019 | 25/05/2019 | £650 |
| High | 26/05/2019 | 29/06/2019 | £850 |
| Peak | 30/06/2019 | 31/08/2019 | £1000 |
| High | 01/09/2019 | 05/10/2019 | £850 |
| Medium | 06/10/2019 | 02/11/2019 | £650 |
| Low | 03/11/2019 | 29/02/2020 | £450 |
Prices for 2020
| | From | To | Weekly Rental Price |
| --- | --- | --- | --- |
| Low | 01/01/2020 | 29/02/2020 | £450 |
| Medium | 01/03/2020 | 30/05/2020 | £700 |
| High | 31/05/2020 | 27/06/2020 | £900 |
| Peak | 28/06/2020 | 05/09/2020 | £1100 |
| High | 06/09/2020 | 03/10/2020 | £900 |
| Medium | 04/10/2020 | 07/11/2020 | £700 |
| Low | 08/11/2020 | 31/12/2020 | £500 |
Prices for 2021
| | From | To | Weekly Rental Price |
| --- | --- | --- | --- |
| Low | 01/01/2021 | 27/02/2021 | £500 |
| Medium | 28/02/2021 | 29/05/2021 | £700 |
| High | 30/05/2021 | 26/06/2021 | £900 |
| Peak | 27/06/2021 | 04/09/2021 | £1100 |
| High | 05/09/2021 | 02/10/2021 | £900 |
| Medium | 03/10/2021 | 06/11/2021 | £700 |
| Low | 07/11/2021 | 31/12/2021 | £500 |
Terms & Conditions
Christmas and New Year pricing varies - please enquire for details.
In order to secure bookings we require a 25% deposit, payable by bank transfer or Paypal.
The booking deposit is fully refundable on cancellation up to one month in advance of arrival date, after which point only if we can secure a replacement booking for the dates.
Balance payments are due prior to arrival if paying by bank transfer or Paypal, or on arrival if paying in cash (Euros only)