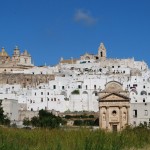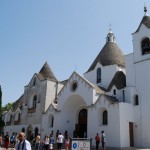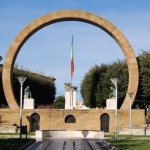 The towns and cities of Puglia are a principal attraction for
visitors. The history of the region has had a lasting impact on
the architecture, layout and location of the many and varied
settlements of the area, from ancient Greek and Roman times and
earlier, through the Mediaeval, Norman, Renaissance and Baroque
periods to modern times.
Religion is of significant importance in the region, with spectacular results in the most unexpected of places. Castles, city walls, gatways and other defensive structures also feature stongly. But rather than
individual buildings, it is the overall character of towns and cities, some large but mainly small, which provide the main Puglian experience.
Therefore we have attempted to provide a comprehensive, accessible and up to date review of a multitude of places, to allow the visitor to make the most of even a brief look at places in this treasury of history and culture - key sights and points of interest, short historical and background notes, practical information. Only rarely do we offer suggestions on bars, restaurants etc, there are other sources of information for this.
We are especially keen to encourage people beyond the main tourist "hot spots." Although we offer a few opinions and preferences which we hope will be helpful, we would encourage visitors to explore anywhere that takes their fancy.
Find By Province