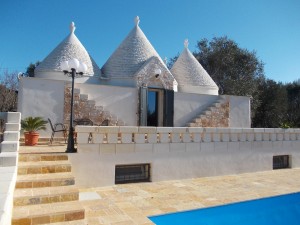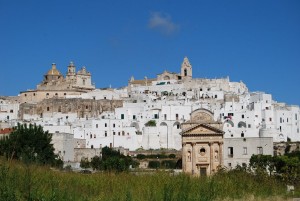 We took the dramatic leap of faith to up sticks with our two young children and settle near Ostuni in Puglia. We had fallen in love with the area many years previously and had made numerous trips over in the years since, gradually plotting and planning our change of lifestyle. The whole philosophy is based around working together as a family, not spending hours each day sat in traffic and behind a desk.
We purchased a plot of land with some run down trulli on it, with the intention of renovating them and renting out to tourists, so they could also discover this fantastic part of the world. The land also includes hundreds of olive and almond trees, as well many other fruit trees and a vineyard, which we are gradually learning how to farm, with varying degrees of success!
Rather than just have a website to advertise our holiday lettings, we wanted to offer a little more. Not just for our guests, but for all people interested in Puglia, whether it be out of curiosity, to find a traditional Pugliese recipe, or as a resource to plan their holiday.
By no means do we claim the website to be a comprehensive resource – Puglia is very much still finding it's feet as a tourist destination in comparison to more established parts of Italy, so it is evolving year on year. We have tried to include the main towns, cities and points of interest throughout the region, with more detailed information for the area around Ostuni, based on our own personal knowledge and experience. As we continue to explore further afield (with the indispensable help of friends and family!) we will update the website as thoroughly as possible.
If you would like us to add or update anything on the website, or if you have any questions then please feel free to contact us on [email protected] or us the 'Contact Us' link above.
We hope you enjoy Puglia Passion!
Ed, Gemma, Ethan & Talia