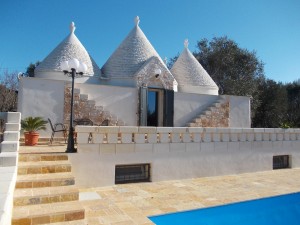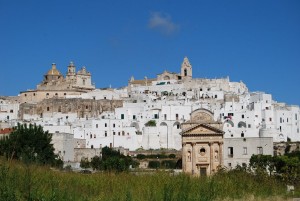 Welcome to the Puglia Passion website! Whether you are planning a trip to Puglia, are already here or are simply curious to discover more about the region, we hope you find something of interest within these pages.
We are a UK registered company, with a base in both England and Puglia. Our principal activities include:
Managing luxury holiday accommodation, including an apartment in the centro storico of Ostuni and a trullo in the countryside about 7km outside the town.

Operating an expanding export business to the UK of high quality Extra Virgin Olive Oil and other Puglian products.

Promoting awareness of Puglia – it's multitude of visitor attractions, culture, cuisine, food and drink, artisan products, events and activities.
The website was originally set up to promote our holiday accommodation but has grown into one of the most detailed sources of information about Puglia in the English language. In comparison to many other regions of Italy, tourism in Puglia is very much in it's infancy - it only really became a known destination for international travellers with the development of the Bari and Brindisi airports between 2005 and 2008. We aim to help people discover parts of Puglia that may otherwise be overlooked, with practical information and advice, much of which is based on personal experience.
Inevitably things change, but we attempt to keep the site up to date and relevant as far as is possible. Do please get in touch on [email protected] if you feel any information is out of date or there are significant oversights that we should include.
If you are interested in the excellent quality extra virgin olive oil Puglia produces, and many other Puglian products, please head over to our sister site www.boccadoro.co.uk.
Puglia Passion and Boccadoro are trading names used by Puglia Passion Ltd, a company registered in England and Wales; registration number 14112424; registered office 34 Lache Park Avenue, Chester CH4 8HS, United Kingdom.