Passo di Corvo
Located on the way from Foggia to San Marco in Lamis, Passo di Corvo is the largest Neolithic village in Europe, dating back to between 6000 and 4000 BC.
Research at the 40 hectare site surrounded by the wheat fields of Tavoliere is being led by the The University of Genoa. Revealing various structures including burial sites, ditches to drain the soil, wells, storage areas and individual dwellings. There is an on-site full scale reconstruction depicting the lives of the families that inhabited the area over 6000 years ago.
Nearby:
Foggia
Abbey of Santa Maria di Pulsano
8km outside the pilgrimage town of town of Monte Sant'Angelo is the Abbey of Santa Maria di Pulsano. A Romanesque-style church built on the site of an ancient pagan site, the tall defensive walls rise above cliffs, making the abbey appear an impregnable fortress.
The Abbey is surrounding by a number of hermitages, many situated in caves, others in small buildings on the cliff faces. There is a photographic exhibition located in one of the hermitages.
Nearby:
Monte Sant'Angelo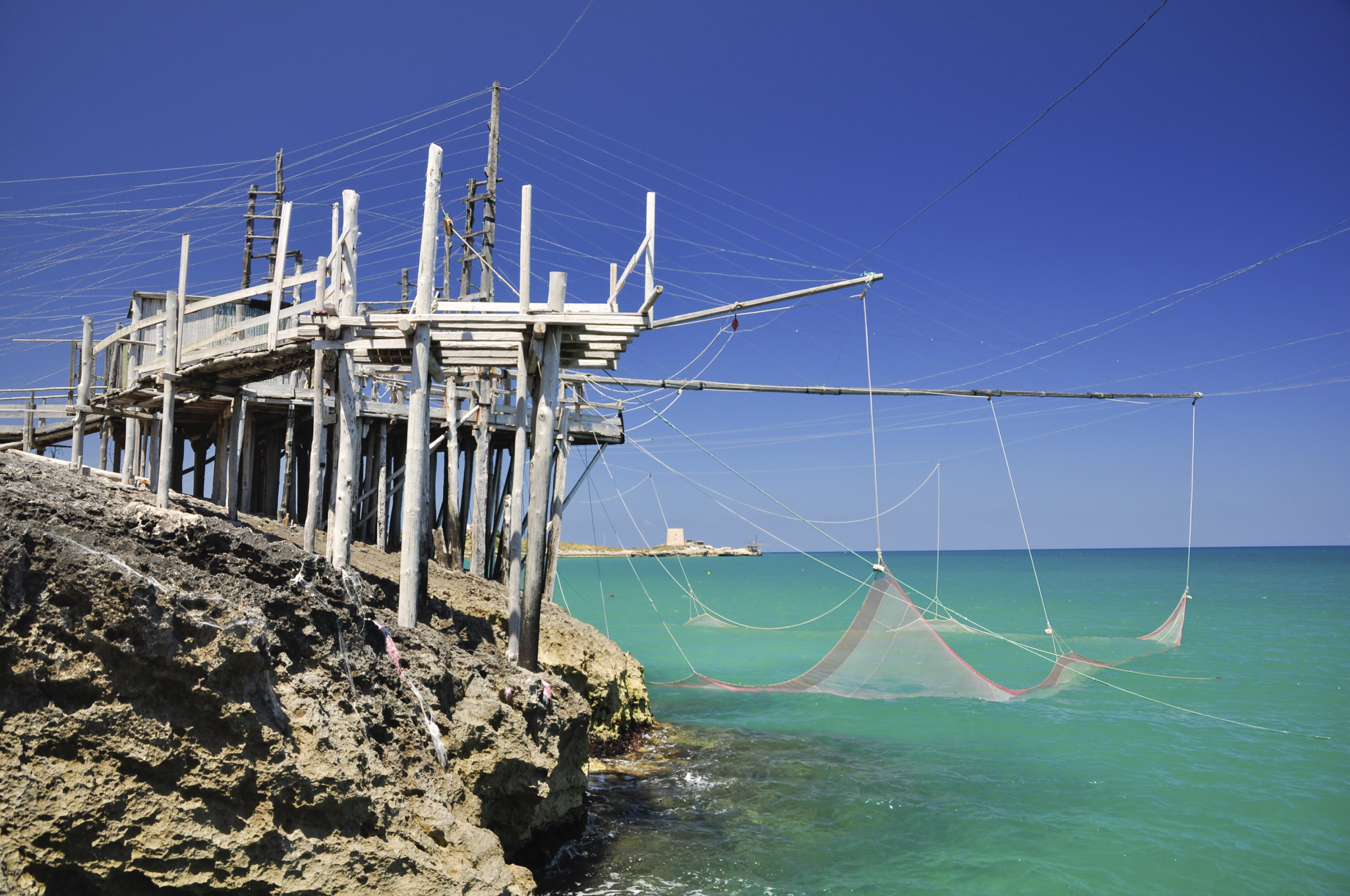 Trabucchi
Between the towns of Vieste and Peschici are located a number of 'trabucchi', large wooden structures jutting out from the coast. These traditional 'fishing machines' are found in a number of locations around Italy, although the designs alter from region to region. Originally a Phoenician invention, the structures were adopted by fishermen in order to avoid the potentially dangerous nature of the weather conditions at certain times of the year, meaning there was no requirement to go out to sea.
In recent years a number of these trabucchi have been converted into restaurants, specialising in frutti di mare dishes, a really unique dining experience.
Nearby:
Vieste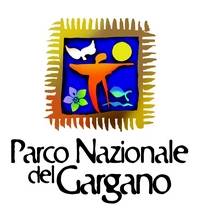 Tremiti Islands Marine Reserve
The Tremiti Islands or 'Isole Tremiti' are a group of five islands c.20km to the north of the coast of the Province of Foggia - San Domino, St. Nicholas, Capraia, Cretaccio and Pianosa.
The area around the islands became a protected marine reserve in 1989, and has been controlled as part of the larger Gargano National Park since 1996. The reserve is home to a rich array of species of both fish and plants - octopus, seahorse, lobster, snapper and bream are just a few of the species to be found here.
The purity of the water, combined with the variety of species and the location of a number of shipwrecks has made the area a popular destination for scuba diving excursions. There are numerous diving centres across the islands, the best locations for dives are Cal dei Turchi and Punta Secca on the island of Capraia; Punta del Diavolo and the Rondinelle Cave on the island of San Domino. Punta di Ponente has a 1st Century BC Roman shipwreck, and at Cala degli Inglesi there is a 19th Century steam boat wreck.