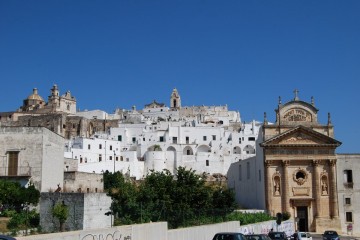 The towns and cities of Puglia, most of them small, are a distinctive feature of the region's attraction. Through its urban fabric, you can experience Puglia's long cultural and architectural heritage - although it is the intimate and informal "feel", narrow streets surrounding the main squares, small bars and restaurants, surprise views - which people mainly remember. We encourage people to get off the beaten track and see some of the less well known places, to discover some unexpected delights of Puglia.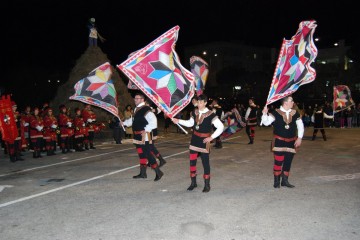 In this part of the website, we provide specific tourist attractions and sites of interest throughout Puglia which are outside the twons and cities.  It is impossible to be comprehensive, so we have included a variety of places, hopefully something to suit all tastes, ages and interest - caverns and grottoes, adventure parks, nature reserves, archaeological sites.
What We Offer


PUGLIA INFORMATION & RESOURCES
Here at Puglia Passion we aim to help you unlock the secrets of this often overlooked region of Italy. Our updated website provides probably the most extensive English language information resource for anyone interested in Puglia, especially visitors. We provide practical information about travel options to reach and move around Puglia, with particular emphasis on public transport; details largely based on personal experience on the ancient towns and cities that cascade from the hill-tops or sit along the shimmering coastline, as well as of caves, beaches, museums, archaeological sites, art galleries, churches, castles, wildlife reserves, cultural events etc.



TOP QUALITY ACCOMMODATION IN A MODERNISED TRULLO WITH YOUR OWN SWIMMING POOL, IN THE SECLUDED COUNTRYSIDE A SHORT DISTANCE FROM OSTUNI, PUGLIA'S FAMOUS WHITE CITY
We also offer a fantastic holiday rental property – the unique Trullo Annunziata on our own land, surrounded by olive trees, a short drive from Ostuni. This is an ideal spot for exploring the wonderful region of Puglia while providing a relaxing home base in the secluded countryside with your personal swimming pool.


REGULAR UPDATES
We aim to regularly update the Puglia Passion website with new and currrent information. If you would like to contribute suggestions or recommendations please don't hesitate to get in touch.
Puglia – the "heel" of Italy
Puglia (or Apulia) is the 'heel' of the boot of Italy. Stretching over 400km from Lecce and the Salento in the south, all the way to Foggia and the Gargano in the north.
Over the centuries Puglia has been ruled by Mycenaean Greeks, Romans, Normans, Hohenstaufen, Turks, Venetians, French and finally becoming part of the Kingdom of Italy - Puglia is a melting pot of cultures and peoples.
The home of the conical shaped 'trulli', Puglia also boasts impressive baroque styled cities, dramatic Norman architecture, African and Greek inspired historical centres, and a vast array of beaches along the endless Adriatic and Ionian coastlines.
Puglia is Italy's market garden, producing much of the fresh produce distributed around the country and further afield from vast expanses of olive trees and vineyards. Combined with the frutti di mare taken from the many fishing villages, this has resulted in food being one of, if not the, most important aspect of any Pugliesi's life!
Our promise is to deliver you the best possible self-catering experience, from arrival to departure...