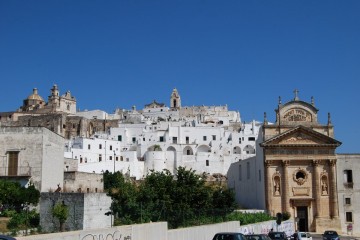 The towns and cities of Puglia, most of them small, are a distinctive feature of the region's attraction. Through its urban fabric, you can experience Puglia's long cultural and architectural heritage - although it is the intimate and informal "feel", narrow streets surrounding the main squares, small bars and restaurants, surprise views - which people mainly remember. We encourage people to get off the beaten track and see some of the less well known places, to discover some unexpected delights of Puglia.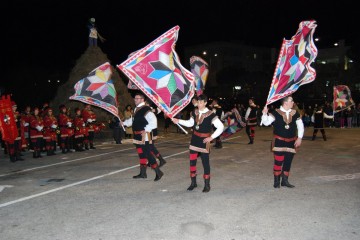 In this part of the website, we provide specific tourist attractions and sites of interest throughout Puglia which are outside the twons and cities.  It is impossible to be comprehensive, so we have included a variety of places, hopefully something to suit all tastes, ages and interest - caverns and grottoes, adventure parks, nature reserves, archaeological sites.
What We Offer


PUGLIA INFORMATION & RESOURCES
Here at Puglia Passion we aim to help you unlock the secrets of this often overlooked region of Italy. Our updated website provides probably the most extensive English language information resource for anyone interested in Puglia, especially visitors. We provide practical information about travel options to reach and move around Puglia, with particular emphasis on public transport; details largely based on personal experience on the ancient towns and cities that cascade from the hill-tops or sit along the shimmering coastline, as well as of caves, beaches, museums, archaeological sites, art galleries, churches, castles, wildlife reserves, cultural events etc.



TWO TOP QUALITY ACCOMMODATION OPTIONS IN OSTUNI, PUGLIA'S FAMOUS WHITE CITY
We also offer a couple of fantastic holiday rental properties – the unique Trullo Annunziata in the countryside and charming Casa Nonna apartment right in the midst of Ostuni's historical quarter. The properties are ideal as a base for exploring this wonderful region of Puglia, or simply as a place to relax and enjoy the sun whilst sampling the local cuisine.


REGULAR UPDATES
We aim to regularly update the Puglia Passion website with new and currrent information. If you would like to contribute suggestions or recommendations please don't hesitate to get in touch.
Puglia – the "heel" of Italy
Puglia (or Apulia) is the 'heel' of the boot of Italy. Stretching over 400km from Lecce and the Salento in the south, all the way to Foggia and the Gargano in the north.
Over the centuries Puglia has been ruled by Mycenaean Greeks, Romans, Normans, Hohenstaufen, Turks, Venetians, French and finally becoming part of the Kingdom of Italy - Puglia is a melting pot of cultures and peoples.
The home of the conical shaped 'trulli', Puglia also boasts impressive baroque styled cities, dramatic Norman architecture, African and Greek inspired historical centres, and a vast array of beaches along the endless Adriatic and Ionian coastlines.
Puglia is Italy's market garden, producing much of the fresh produce distributed around the country and further afield from vast expanses of olive trees and vineyards. Combined with the frutti di mare taken from the many fishing villages, this has resulted in food being one of, if not the, most important aspect of any Pugliesi's life!
Casa Nonna is a gorgeous apartment right in the centre of Ostuni old town, close to many bars and restaurants and among the beautiful winding streets of the White city. The apartment has everything you need for a comfortable stay, a gorgeous roof terrace with amazing views that see epic sunrises (yes, its worth getting up for). Possibly one of the most comfortable beds I have slept on! Ostuni is lovely, we stayed for 8 days over Easter with a view to chilling out, eating and drinking - we were not disappointed! Amazing food and lots of choice even over the holiday period when Ostuni was just starting to get busier.
Happy Val, United Kingdom
First impression was that we had hit the jackpot with this property - and the longer we stayed, the better it got! We understand that we were the first visitors to Trullo Annunziata - those that follow us are in for a treat! We cannot fault the accommodation, equipment and facilities that its fascinating open plan construction offers. Ed and Gemma were clearly prepared to go the extra mile to ensure the comfort of their guests. We would not hesitate to recommend this property to anyone wanting to visit this part of Italy.
Jean & Steve, Worcestershire
What can I say, we well and truly fell on our feet, booked last minute and how pleased were we. Recently renovated, and a great job they have made of it with lovely outdoor seating area & infinity pool. Plenty of space for a couple or young family and equipped with pretty much everything you require. Was a lovely place to come back to after a days sightseeing.
Ros & Darren, Leicestershire
Trullo Annunziata truly met all our expectations. The original building has been faithfully restored which gives you a feeling of history whilst offering you luxury accommodation with everything you need for the perfect stay. The swimming pool is a real treat, the perfect temperature and very welcome when returning after a day's sightseeing. This really was one of the best holiday lets we've taken and we wouldn't hesitate to recommend it to anyone.
Marianne & Anthony, Surrey
Beautifully presented apartment perfectly situated for exploring the historic centre of Ostuni. The vaulted ceilings and stone tiled floors give an historic ambiance, but all the appliances are new and of good quality. The rooftop terrace is perfect for relaxing in the sun, and has a fantastic view over the olive groves to the coast. Your local knowledge and obvious enthusiasm for the region, combined with your excellent communication contributed hugely to a very enjoyable stay.
Anne & Murray, Scotland
Tucked away among the winding lanes of Ostuni's Centro Storico is Casa Nonna, a quirky little apartment with outstanding views over olive groves to the Adriatic sea. It was nice and clean on arrival, and contained everything needed for a self-catering apartment. Ostuni is a delightful place to wander through and explore the lanes and if you want a taste of how the locals live, Casa Nonna is the perfect place to stay.
Suzanne & Tim, Berkshire
A wonderful stay at Ed and Gemma's restored trullo, perfect for two. This property has been lovingly restored and is well equipped, clean and private. We received a warm welcome and really appreciated the welcome gifts.
Lynne & Simon, Worcestershire
Our promise is to deliver you the best possible self-catering experience, from arrival to departure...