The facade is comparatively restrained in design compared with other churches nearby built a little later. The lower section is a simple pattern of pillars and empty niches. The doorway is surmounted by the Jesuit emblem flanked by sculpted angels. The upper section is has more decorative features and three windows, with a small statue of the Child Jesus over the middle one. The roof pediment is decorated with religious imagery, and capped by a statue of a Pelican, a widely used symbol of a mother feeding its children.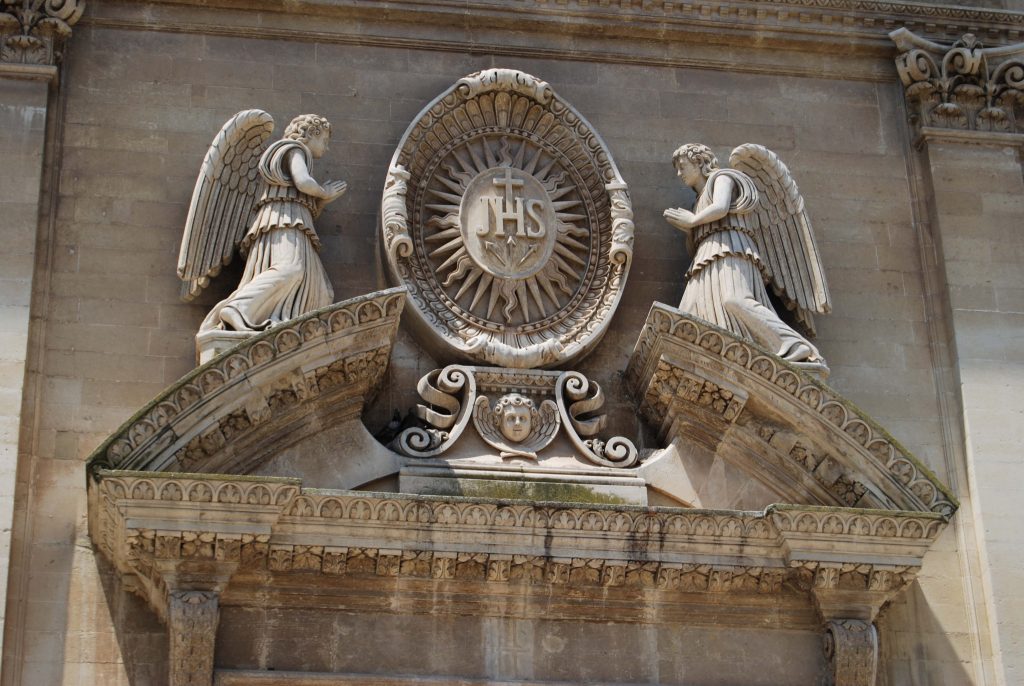 Inside there is a large nave flanked by various altars and chapels. These are all intricately designed and sculpted, and feature significant artworks. An important chapel is that dedicated to the Madonna del  Buon Consiglo (the church is sometimes referred to by this name).
The main altar dominates however. This was created by in the mid 17th century by Guiseppe Cino (the leading Lecce architect of that time, responsible for many of the buildings created then). It is flanked by sculpted twisted columns, and contains a painting of the Circumcision by Jacopo Robusti. There  are various sculpted figures, statues and paintings, all contributing to a magnificent overall impact. The wooden (walnut) stalls at the base were an 18th century addition and are attractively decorated with flowers and others symbols.