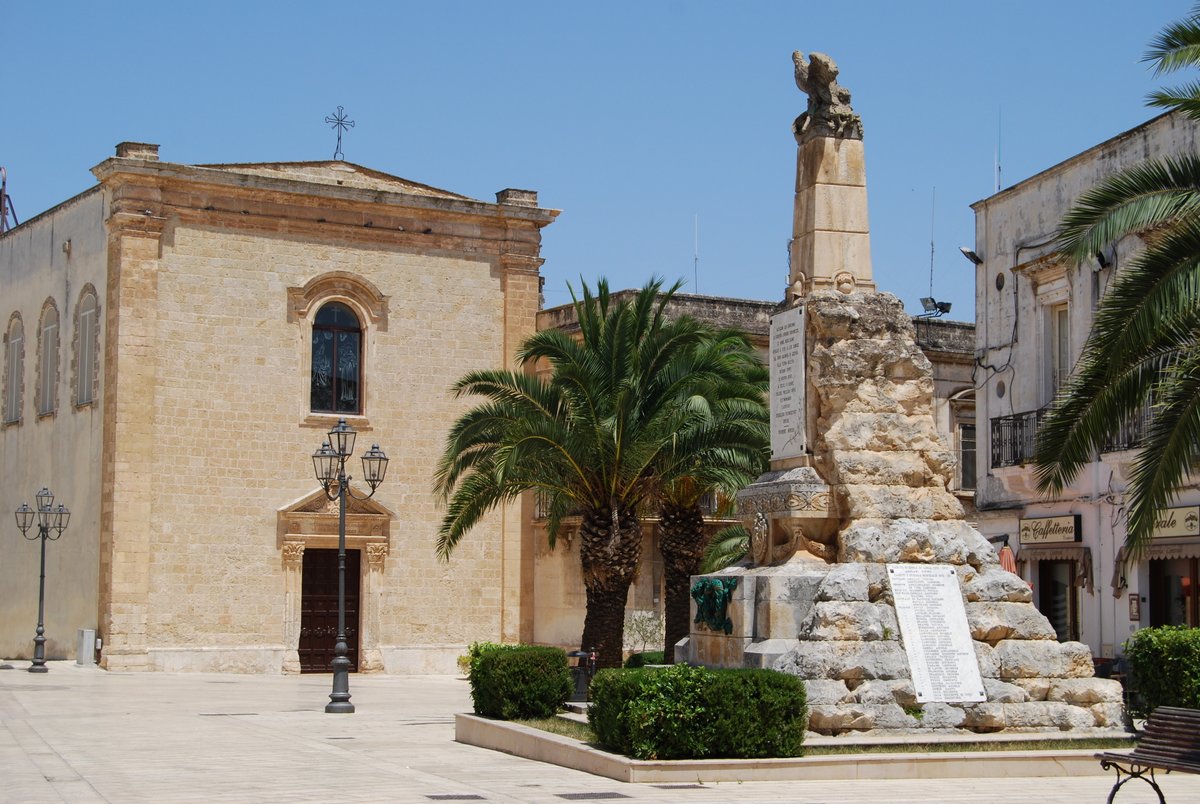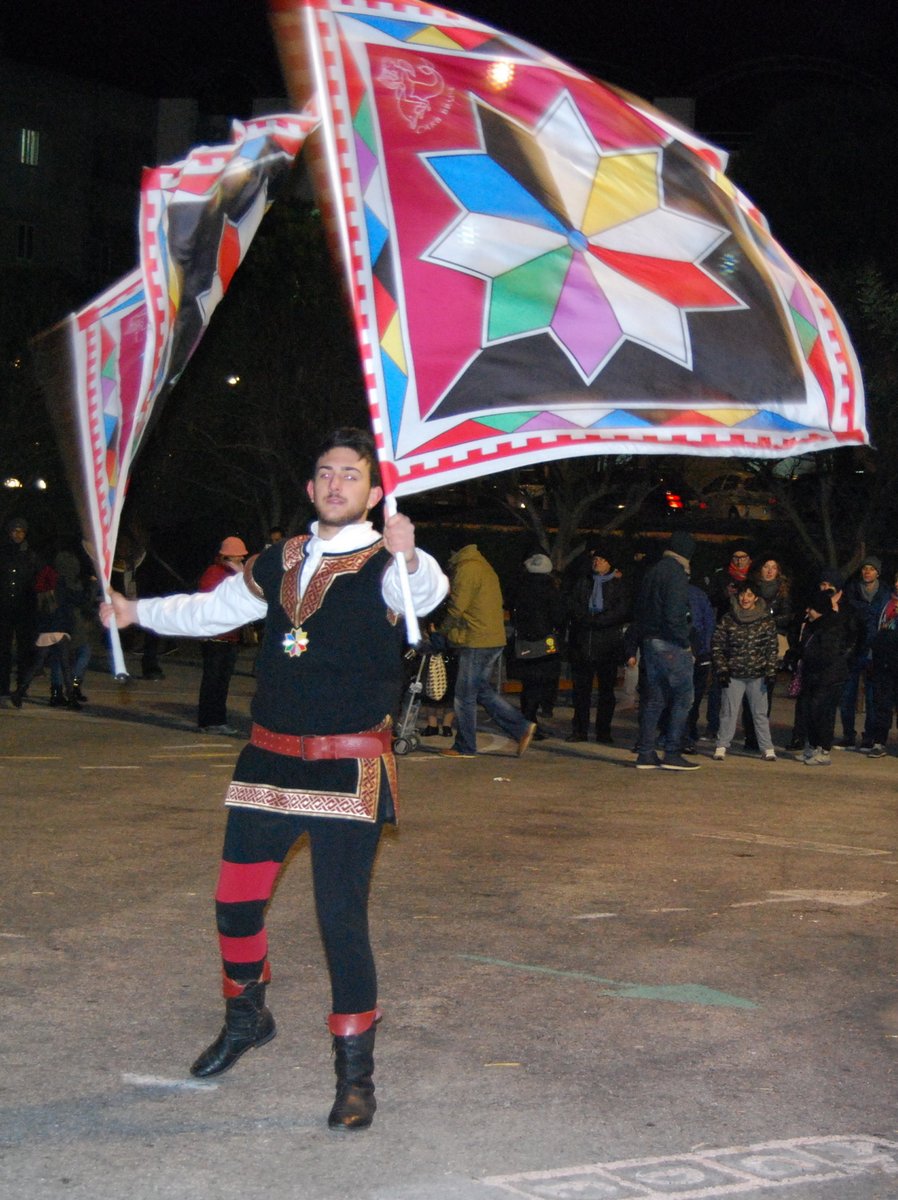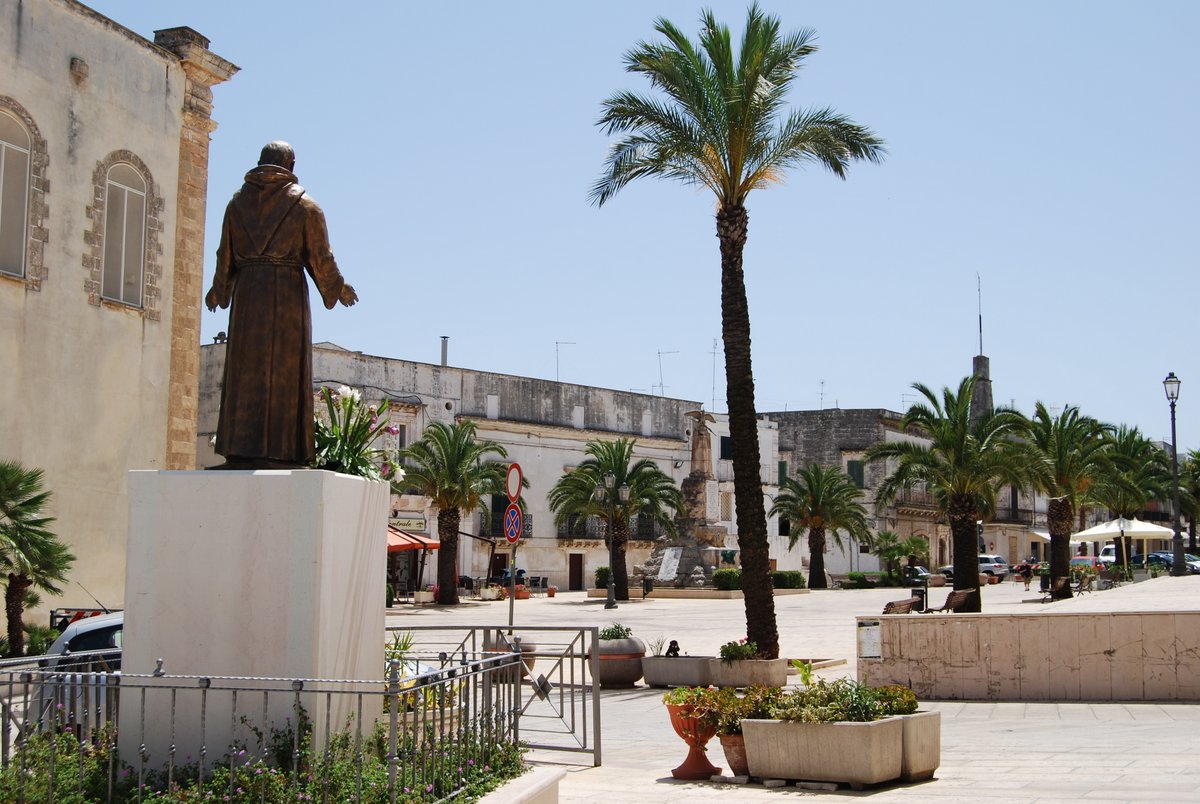 A town with ancient origins, the name derives from the Greek "Carpina" meaning "Fruitful". Known as "Corvineum" under Roman rule it stayed loyal to the Empire even when towns and cities all around were surrendering to Hannibal. After the fall of the Roman Empire they were ruled by Visigoths, Byzantines, Lombards, Normans, Angevins, Aragonse and the Venetians.
Today, Carovigno is known as 'La Citta della Nzegna', the town of flags. This is due to the tradition of flag waving for which the town is renowned. Men and boys of all ages take part in various performances at events throughout the year within the town and further afield. The girls get involved as well, providing much of the musical accompaniment with drums and trumpets.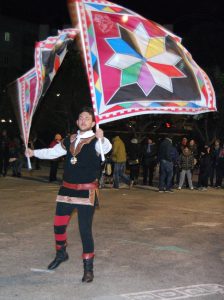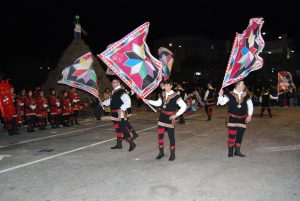 Carovigno is only a few minutes' drive from Trullo Annunziata, and you may go through it quite often en route to other places, using a road which skirts the central area. The impression from this road is not good, the buildings are unattractive and the town uninviting. However, it is worth getting past the outskirts and going up into the centre, where there is a beautiful, peaceful square with palm trees and a couple of restaurants/bars and a Tourist Information Centre.
Through an arch and a few yards down a side street from the square is the Castello della Dentice, which dominates the town when seen from a distance. This was constructed by the Venetians in the 15th Century, and much of it remains today. Go through the imposing entrance into the courtyard where there is an imposing decorated staircase. Guided tours of the castle interior take place daily at 6pm, with additional tours in the mornings at weekends - the tour takes about an hour. So from Trullo Annunziata you can make a short visit to Carovigno, take in a castle tour and have an apperitivo on the square before returning for dinner.