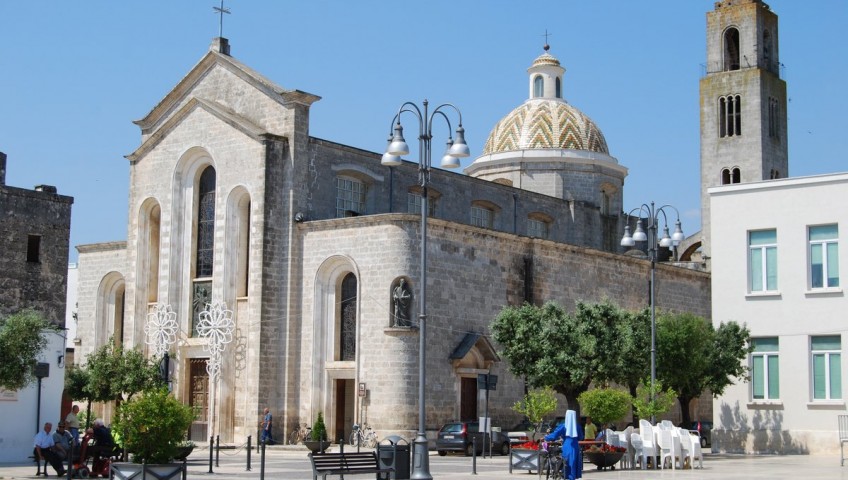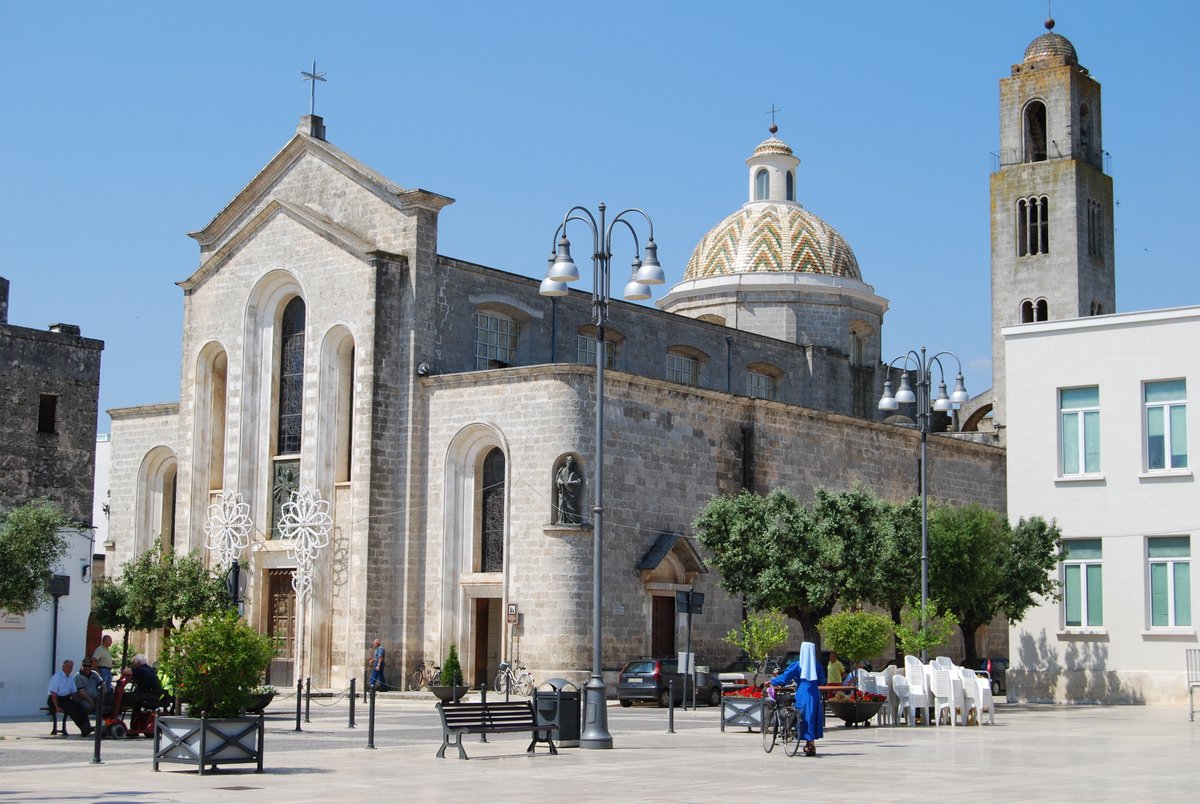 A relatively recent town, San Michele Salentino developed around a farm of the same name during the 18th Century as a hamlet belonging to the nearby town of San Vito dei Normanni. Increasing unrest in the town protesting against the control of San Vito eventually resulted in King Vittorio Emanuele III establishing it as a separate municipality in 1928.
San Michele Salentino is just a small town with a pleasant central area free of traffic - drive straight into the town and park on the street just before the "area pedonale" starts. There is a large square, Piazza Marconi, where local people gather to chat and the children to play. It is dominated by the large parish church of San Michele (the Archangel), built in the 20th Century, which has an attractive decorated dome; and, unusually for Italy, by the main elementary school. There are several cheap and cheerful coffee bars - our favourite is Bar Marconi on the edge of the square. As it is only 10 minutes drive from Trullo Annunziata, San Michele Salentino gives a chance to make a brief visit to a simple Italian town for a coffee, a glass of wine and a bit of local shopping (it has a good delicatessen).
San Michele commune has several sites of archaeological interest within its boundaries, including evidence of Neanderthal man in caves in the Augelluzzi district, and a Bronze Age Hut.