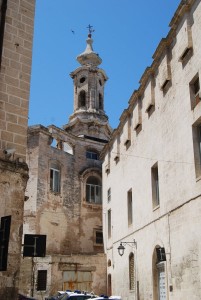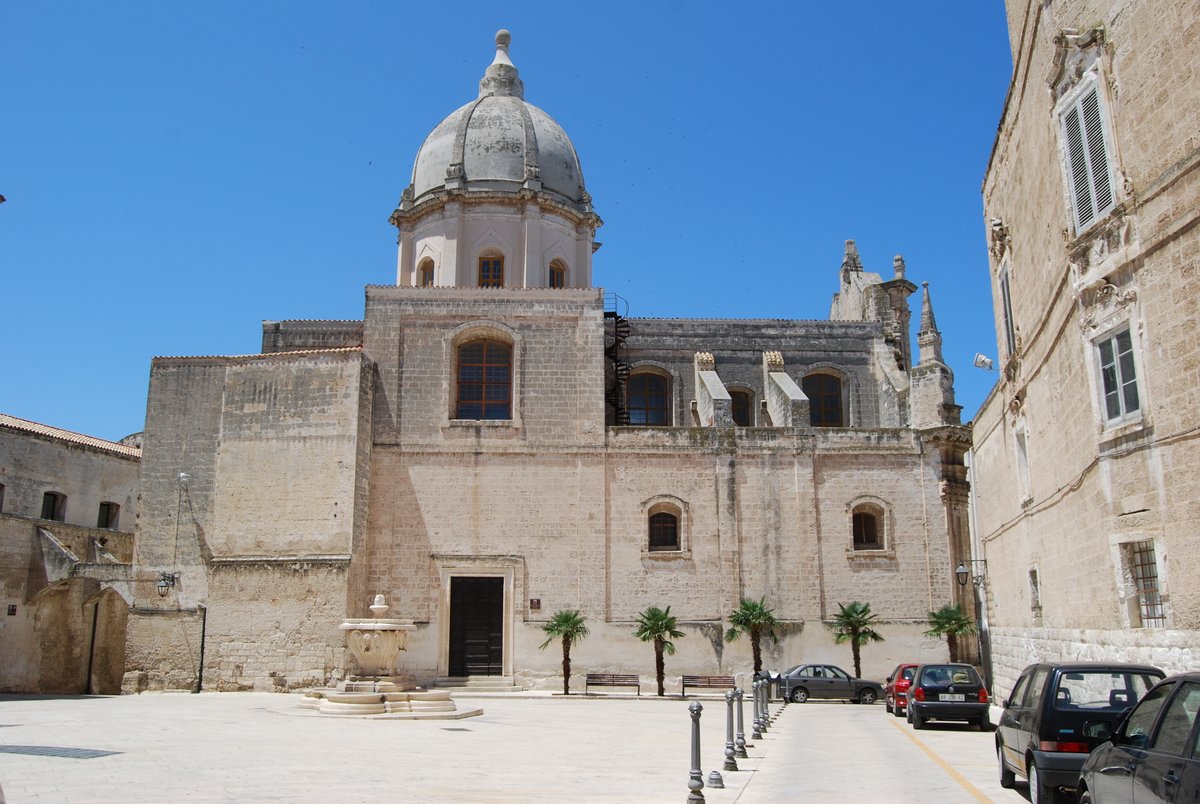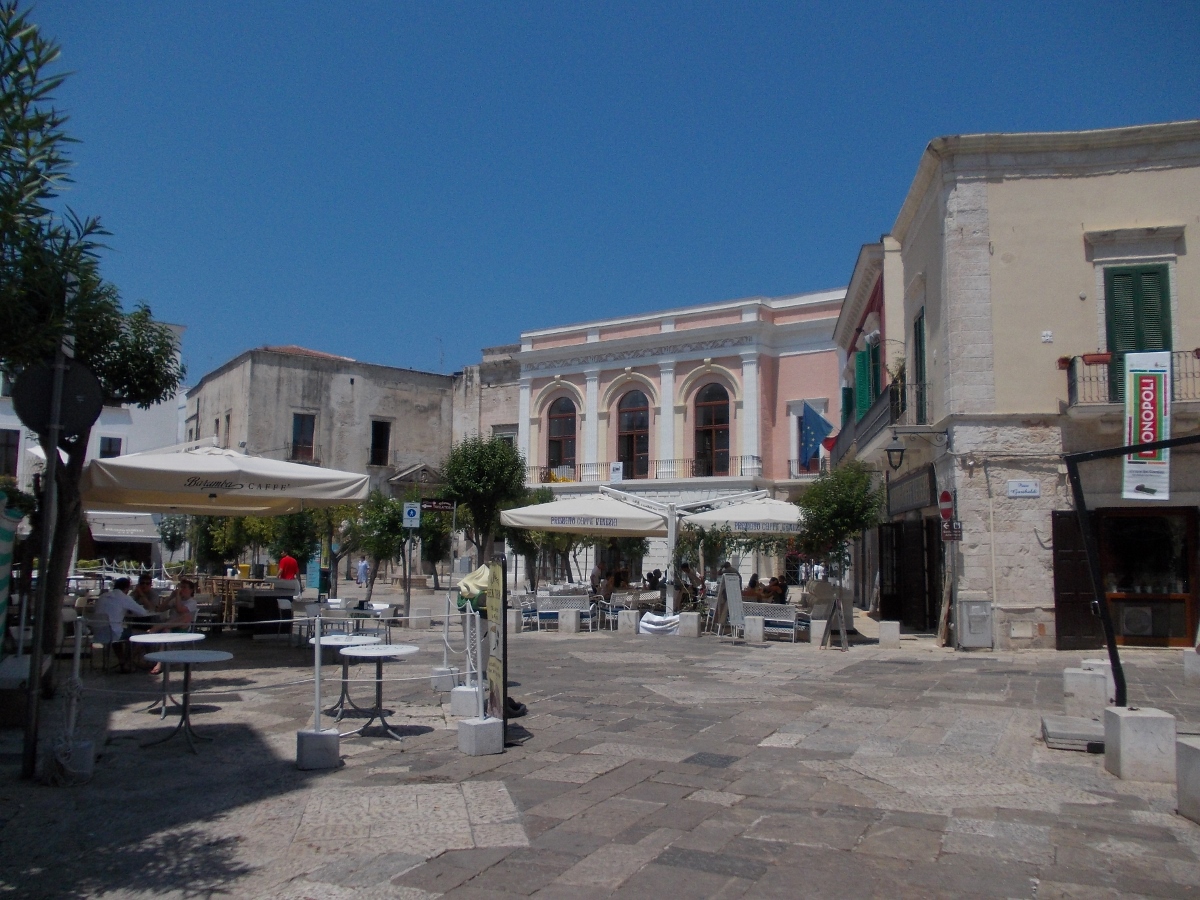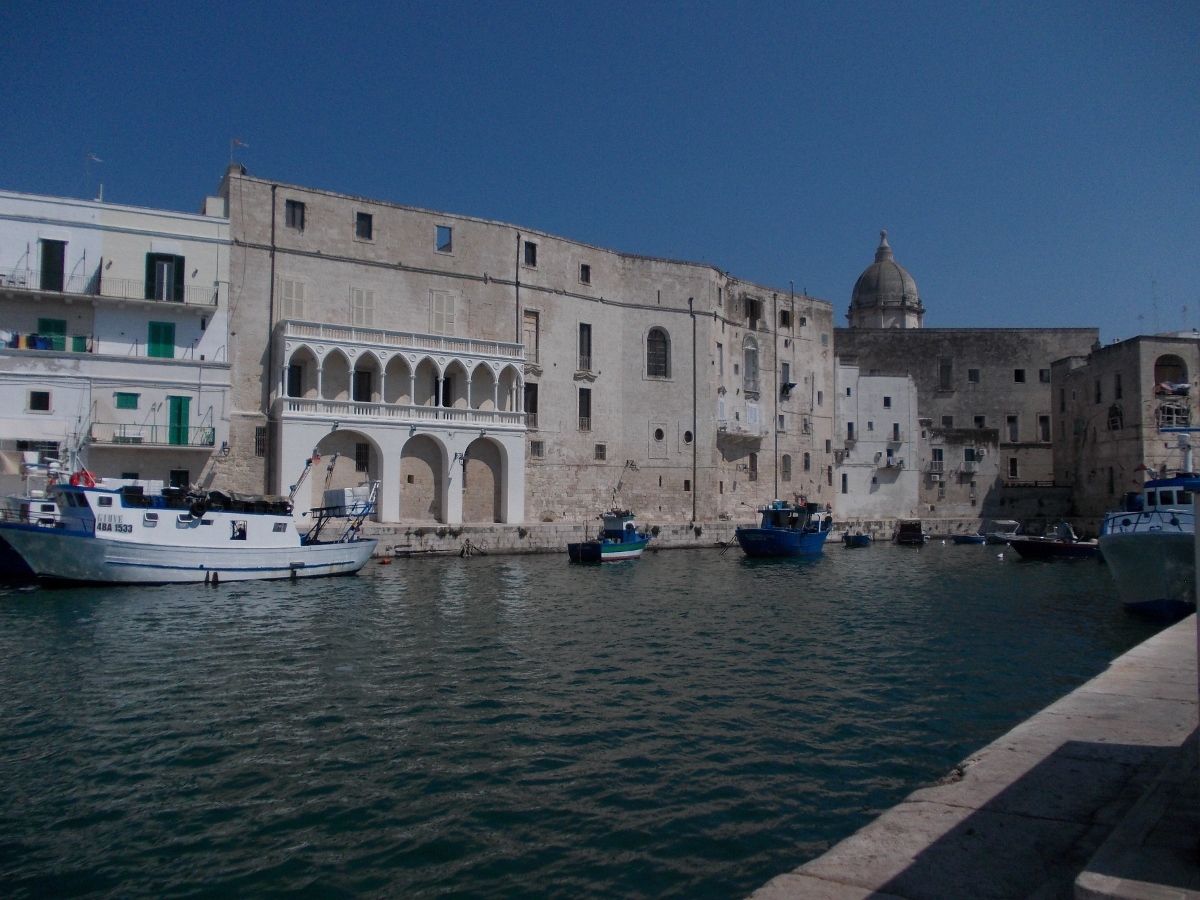 Originally developing as a Messapian fortified settlement in the 5th Century BC, Monopoli was a key stop off point on the Via Traiana section of the Appian Way during Roman times. Following periods under the control of Byzantines, Normans and Hohenstaufens the town became an important trading port under Venetian control during the 15th and 16th Centuries - this attracted the attention of pirates which resulted in the strong town defences still visible around the harbour.
Today, Monopoli is the main town between Ostuni and Bari and is the base for significant industrial activities - on first approaching the town from pretty much any direction it doesn't look like much of a place to hang around in for too long, but take our word for it, it is worth persevering to find the old town around the harbour.
The centro storico is a distinct entity within the town. It presents a complete contrast to Ostuni - especially because it is flat! A series of narrow but elegant streets link small piazzas, with buildings reflecting the long Spanish influence on the town. If you are interested in churches, then Monopoli s the place for you - there are over 20 in the centro storico, dating from the tenth to the nineteenth century, including a rupestrian church and a couple of crypts.
The sea is on three sides, with a harbour area dominated by a pentagonal shaped castle, and hosts exhibitions and conventions as well as being open to tourists. Wandering through the streets you are constantly coming back to the waterside. There is a tourist office at the entrance to the centro storico on Via Garibaldi. This organises guided tours of various sorts, but there is a well marked "tourist trail" to follow on foot.
The largest open space in the centro storico is Largo Palmieri, which is dominated by the Palazzo Palmieri, the home of an aristocratic family who owned the building until 1921. The most attractive space is Piazza Garibaldi, which is roughly triangular in shape, enclosed by a series of buildings of interest, enlivened by trees including colourful oleanders. The piazza is lined by a number of small bars and restaurants which improve its atmosphere rather than detract from it. So make sure you stop at one of them for a drink or a meal - our favourite is Premiato Caffe Veneziana, but they are all good.
Walk to the old harbour through an archway next to the Piazza Garibaldi, follow this round to the castle, then walk along a promenade overlooking the sea, follow this up with a wander through the streets of the old city back to where you started from. One of the very besy 15 minutes or so you will spend anywhere in Italy!