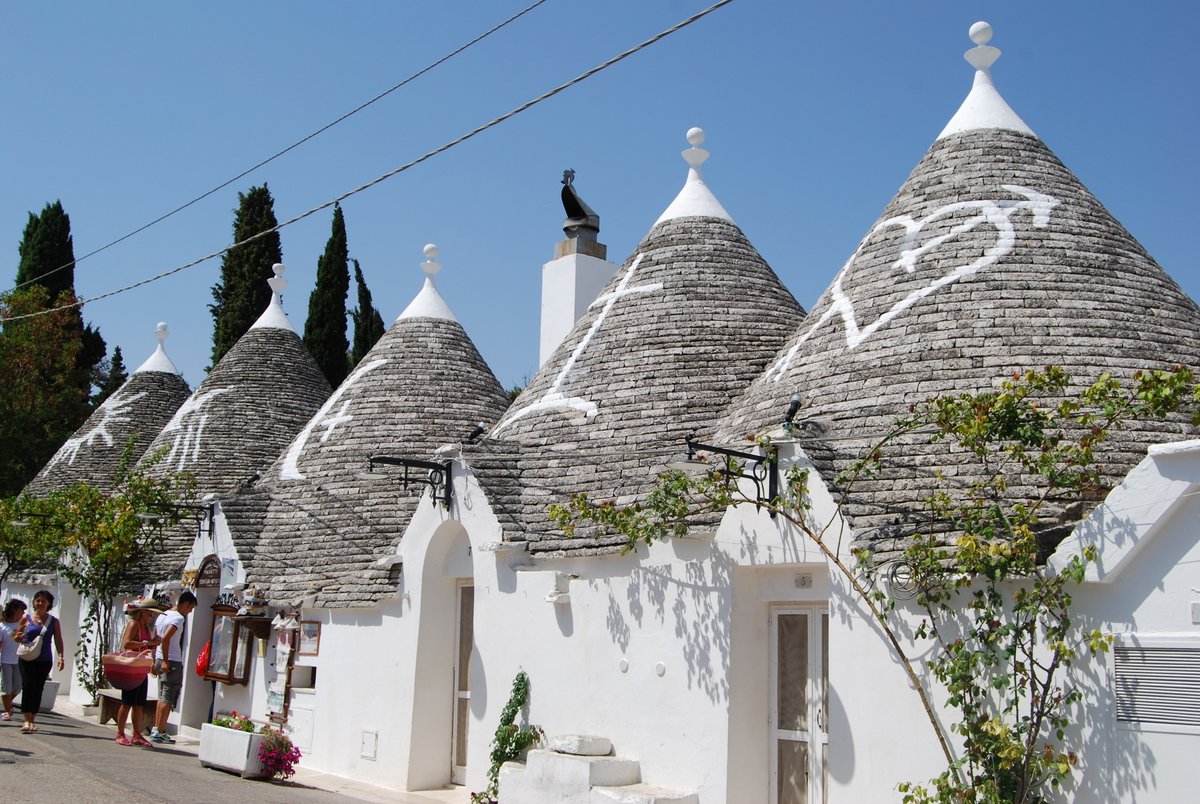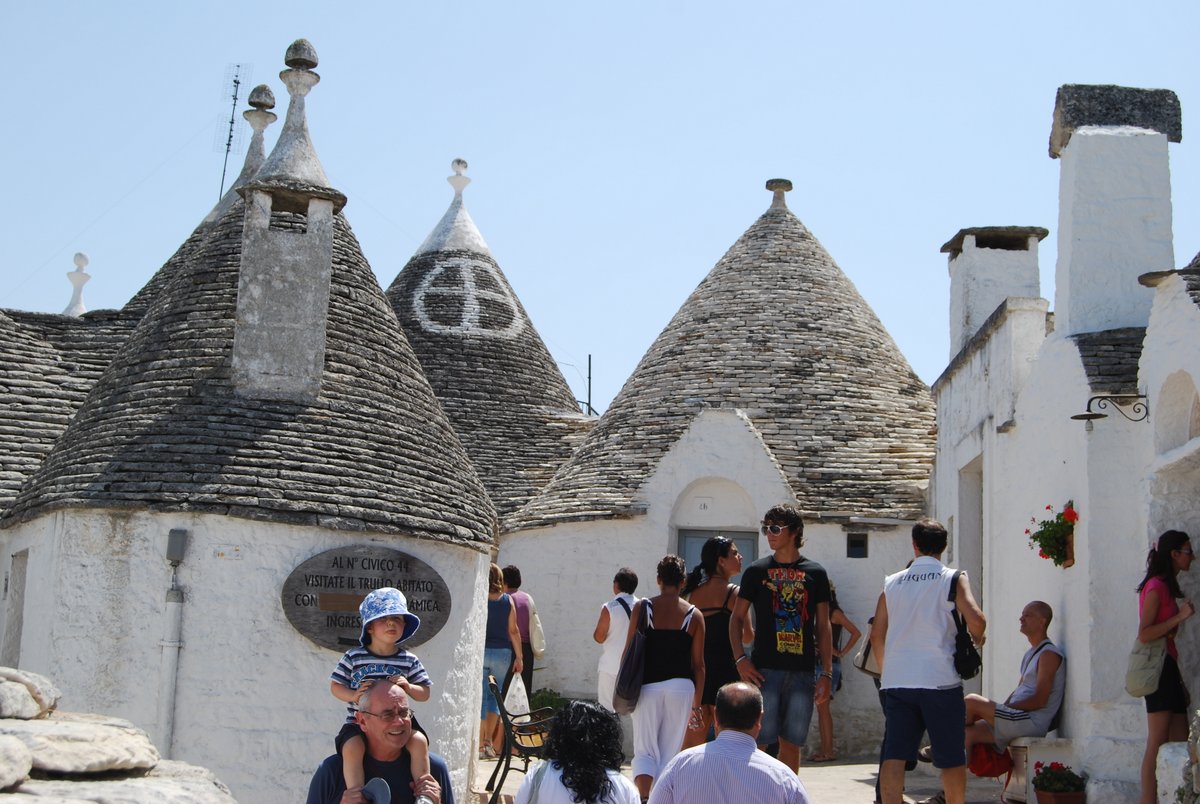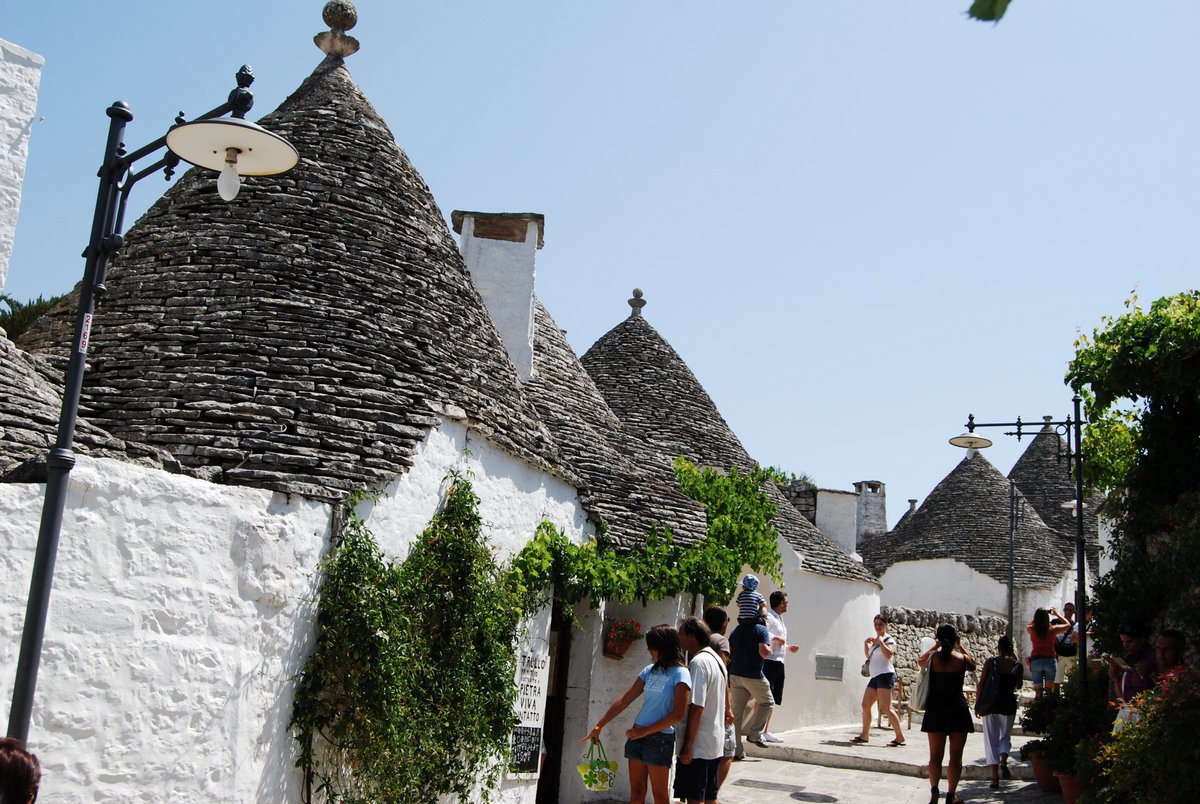 Alberobello, translated as "Beautiful Tree" is known as the "Capital of the Trulli" and is a UNESCO World Heritage site. There are more than 1500 trulli making up the old town – a unique location and a must-see for any visit to the area.
There are parking spaces on and around the main road below the old town, some free and some chargeable. In peak season expect it to be busy and to have to pay. There are numerous cafés along the main road as well, we recommend stopping in one of these for a drink and a snack before selecting one of the thoroughfares heading up the hill. Strolling through the streets of the old town gives you a unique insight into trullo-living. Of particular note are the 'Siamese Trullo' and the eye catching Trullo-Church (Chiesa di Sant'Antonio di Padova), as well as Trullo Sovrano with two floors and a staircase. Many of the trulli in the old town are still inhabited, with a number offering local produce and artefacts aimed at tourists.
Casa Pezzolla is made up 15 trulli and houses the Museo del Territorio with its displays of tools and traditions from the local area.
Although Alberobello is a unique destination and well worth including on any itinerary, we wouldn't recommend a full day dedicated to the town - it can be fully appreciated in under a couple of hours - much better in our view to combine with a visit to one or more of the other nearby towns, Locorotondo or Martina Franca, or even with a visit to the caves at Castellana Grotte.