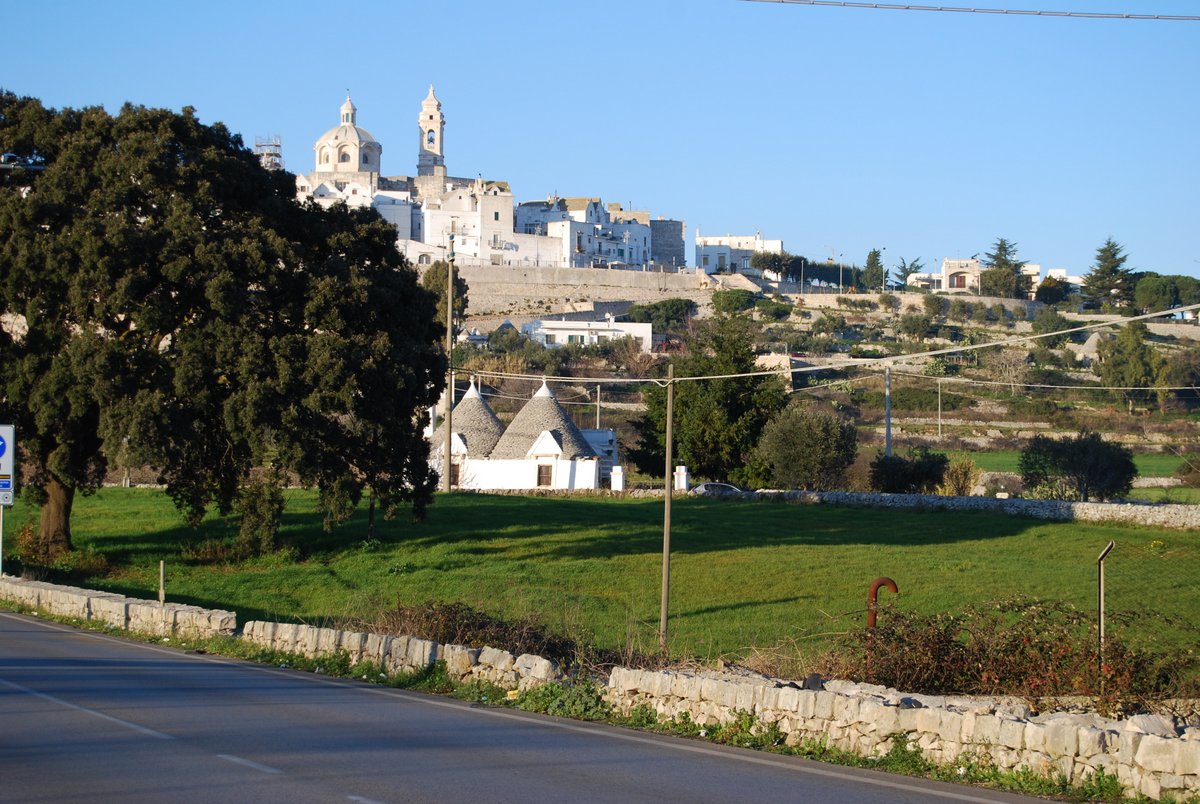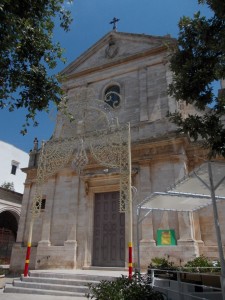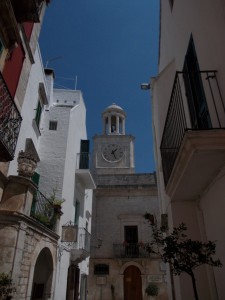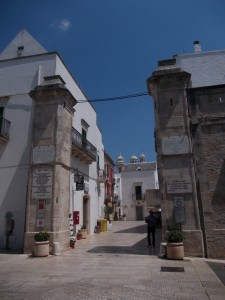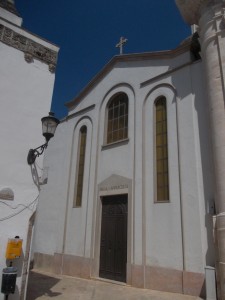 Locorotondo translates as "Round Place" which originates from the houses in the old town that are arranged in a circle. An ancient habitation, the town itself was established in the 10th Century. The town is visible from miles around due to the distinctive clock tower, pointing upwards from the centro storico. Locorotondo is a member of 'I Borghi Piu Belli d'Italia Club' – 'The Most Beautiful Villages in Italy Club'.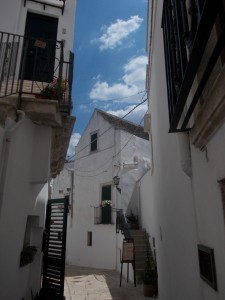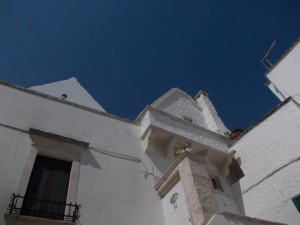 Of the many towns and cities to visit in Puglia this is definitely one to put on the priority list. The centro storico is stunningly beautiful with a labyrinthine maze of narrow winding streets, many of the buildings notable for "cummerse", narrow rectangular town houses with pointed gable roofs. This roof design is unusual anywhere in Italy, and is in complete contrast to the conical trulli shaped roofs and generally flat roofs which predominate in this part of Puglia. Alex Polizzi featured Locorotondo in a UK television programme about "hidden Italy" and said this design was to collect and conserve water. We have not found any other reference to this purpose, it seems odd that cummerse feature here in Locorotondo but not elsewhere to any extent.
Landmarks of note include the Chiesa Madre San Giorgio, Chiesa di San Rocco, and the Romanesque Church of the Madonna della Greca. The best way to experience Locorotondo is by walking around its narrow streets and small piazze, all white stone festooned with plants and flowers. Its hilltop location makes it a great place to look out over the surrounding area, which is a landscape fashioned by small vineyards, dry stone wall and clusters of trulli - the classic vista of Puglian countryside.
Locorotondo has a railway station on the small railway line from Bari, the station is about 10 minutes walk from the centro storico (uphill of course!). It is possible to park in various places near the old town. There are several entrances to the centro strorico, but the best is next to the war memorial gardens which are a great viewpoint, this leads into the small Piazza Vittorio Emanuele which is about the liveliest part of the old town (there is a tourist information point there as well). Beyond this just take your pick about where you go. It is small enough not to get lost!
There are several places to eat and drink, but the town is not overdeveloped as a tourist destination. In the centro storico, our favourite is U'Curdunn (which simply means Locorotondo in the local dialect), traditional food, friendly staff, and great atmosphere in the evening or lunchtime.
Locorotondo is a centre of high quality Puglian wine production. You can drink Locorotondo wine in most Puglian bars and restaurants, but it is always fun to drink Locorotondo in Locorotondo. There is a local dish "u tridde", pasta with pecorino cheese and parsley cooked in a turkey broth; although several guides mention this we have never spotted it on local menus, so we will need to continue our researches there to check this out.