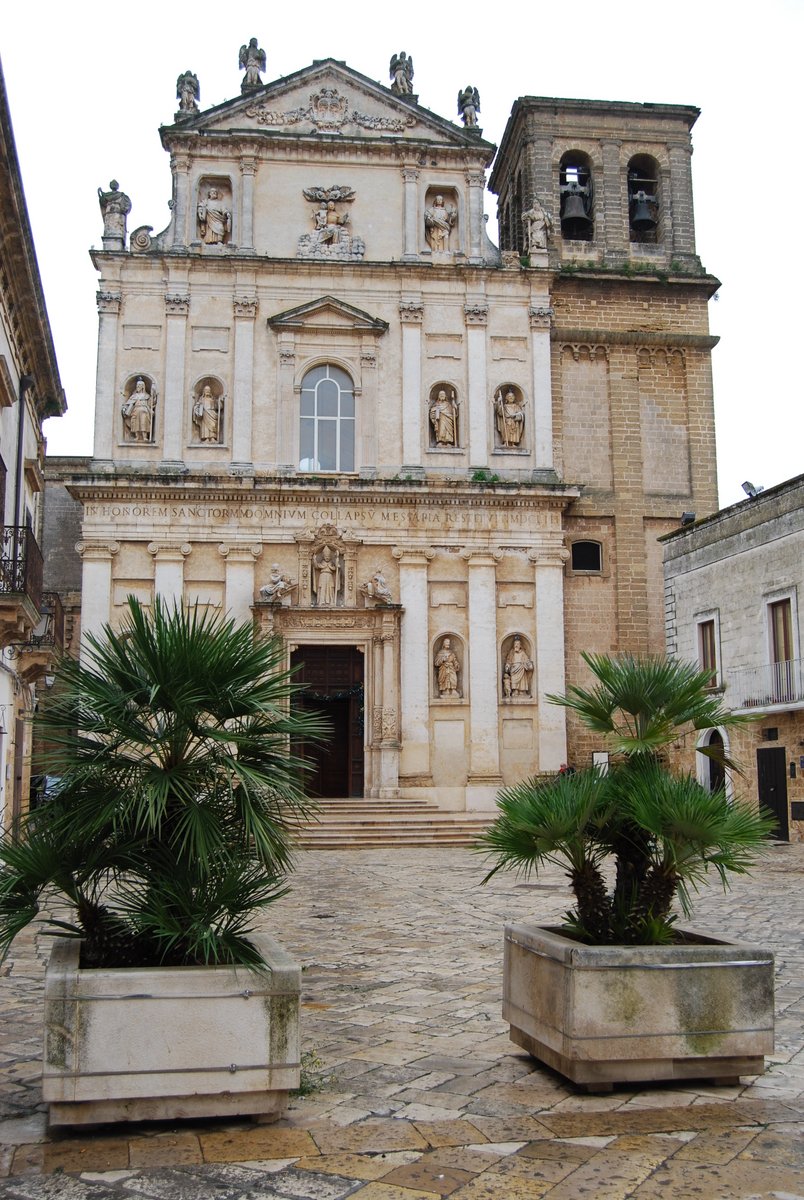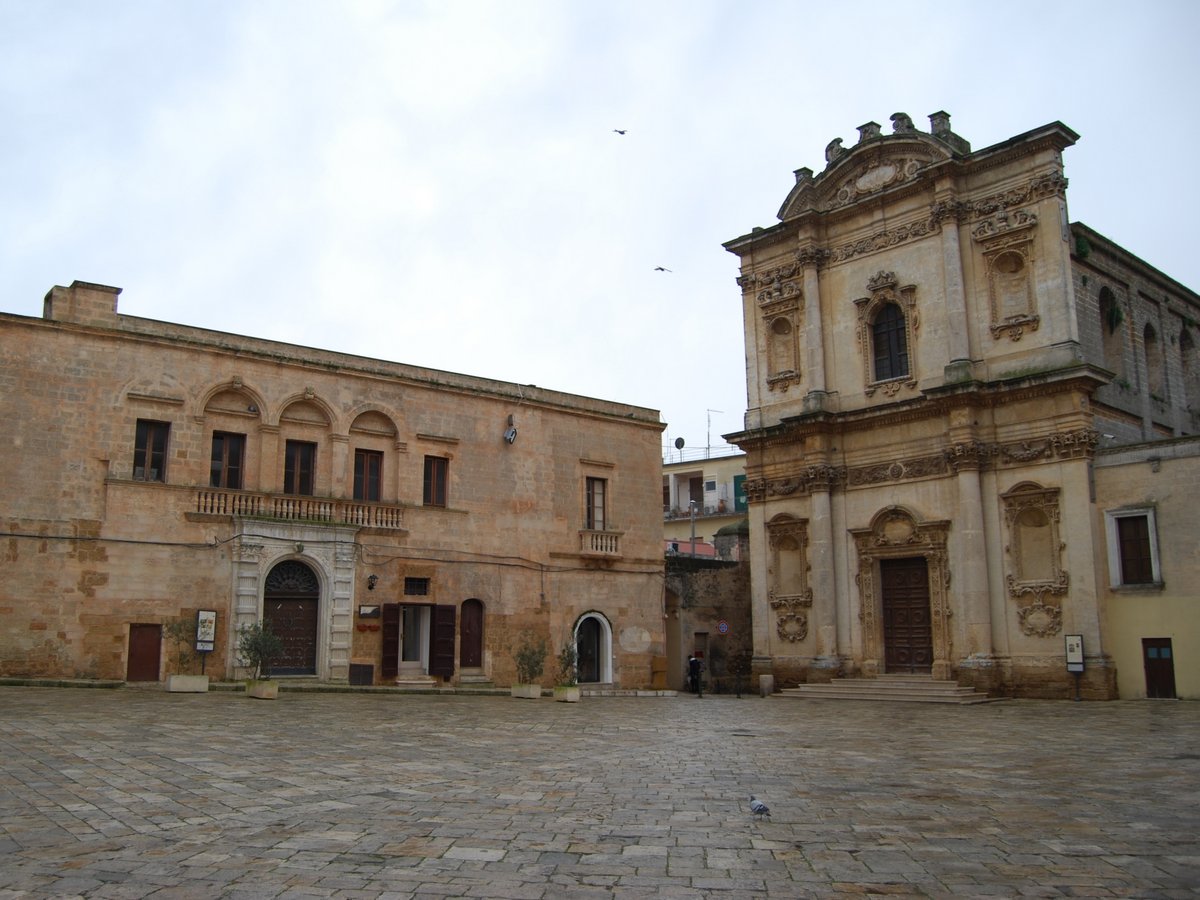 The town of Mesagne is located to the south-west of Brindisi. It was an important Messapian settlement before being ruled by the Romans, during which time it was an important stop on the Via Appia.
Mesagne is not far from Ostuni, easy to reach by car, parking just outside the centro storico is straightforward, and the modern parts of the town are handy for shopping etc. However, it is the centro storico which is the real draw. Clean, well kept and bright, the usual very narrow streets frequently open up into small open spaces, with various buildings and points of interest, so it has a somewhat different feel from many other local places, less enclosed, less secretive. It is all on the level (unlike Ostuni or nearby Oria). There are several important churches, an attractive castello, and a good number of excellent restaurants and bars. We wonder why it does not feature much on the tourist trail - all the better for the people who do get there.
The main gateway into the centro storico is the Porta Grande. (There are two other old gates, even though one is called Nuova). Over to the right is the castello. This was constructed by Richard Guicard in the mid-11th Century, later becoming a baronial palazzo passing through various hands until becoming the Museo del Territorio 'Uga Granafei'. You can walk round what there is of the castello for nothing but have to pay 3 euros to go into the Museo - this is worth seeing just for a reconstructed prehistoric tomb, but there are other displays related to the rich archaeology of this ancient settlement.
The centro storico is quite small, it is possible to walk round most of it in less than an hour, unless you want to spend time in the churches, of which there are a few, mainly baroque from the 17th and 18th century. The most important are "Chiesa Madre and Chiesa Sant' Anna". However, look out for tiny churches (Chiesette) of which there are several.
There are a number of restaurants and bars in the centro storico and just outside it, although several tend to close in the winter. We can definitely recommend Locanda dei Messapi which is just inside Porta Grande, next to the castello - good food, local wine and a positive welcome. Also the nearby L'Antico Frantoio, which describes itself as a Ristorante Pizzeria, but serves a full range of delicious dishes - but make sure you are hungry, they don't stint on the portions.
For people who can handle a bit of Italian, the official website of the Commune contains a particularly thorough guide for interested visitors - better than anything we have found in similar public authority websites. Go to the website link below and then check out three links tucked away low down on the right hand side of the screen - Storia, Itinerari and Visitate Guidate.
http://www.comune.mesagne.br.it/