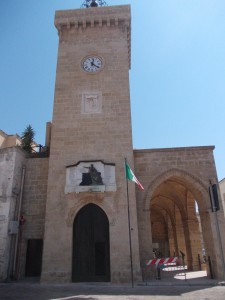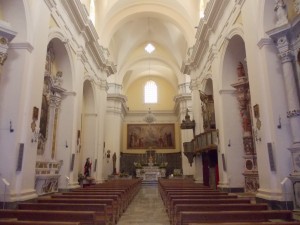 South of Casarano in the tip of the heel is Ugento. In ancient times 'Aoxentum', as it was then known, was an important city. Although inland, it had a significant port at what today is called Torre San Giovanni. This continued through to Roman times, but the collapse of the Roman Empire was mirrored here on a smaller scale with the city repeatedly crushed by Goths, Lombards and Saracens.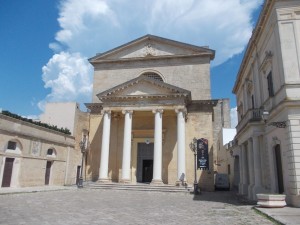 In the old town is the Piazza San Vincenzo, where you'll find the clocktower and the Cattedrale di Santa Maria Assunta, and is the location of most of the town's festivals and events.
There is a 14th Century crypt, Cripta del Crocifisso which has impressive frescoes, and in the Franciscan convent of Santa Maria della Pietra there is the Museo Civico di Archeologia e Paleontologia, with various ancient collections of coins, vases, and ceramics. Both can be visited using the same admission ticket.
In July the town celebrates Sagra Della Puccia, a food festival accompanied by various musical acts, 'Puccia' being the specialist pitta like bread of the Salento.
On the coast at Torre San Giovanni there are 16th Century Angevine towers, one of which is used as a lighthouse.