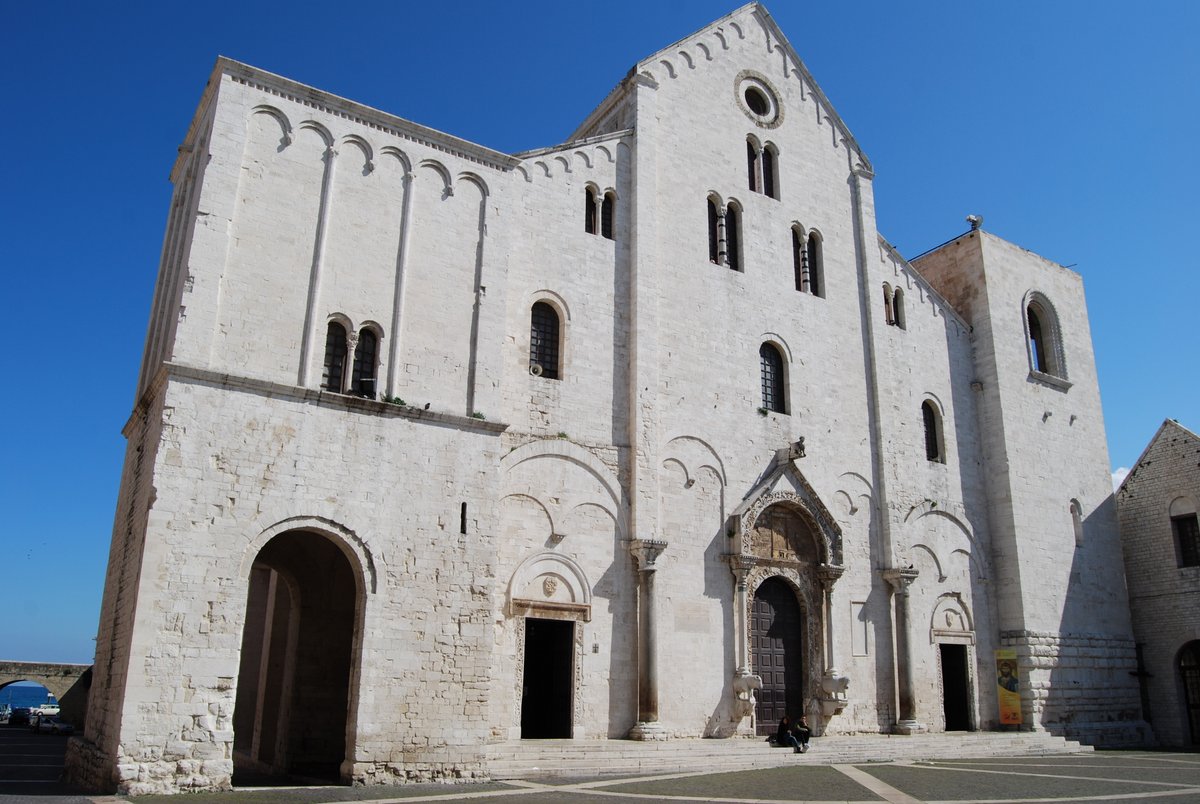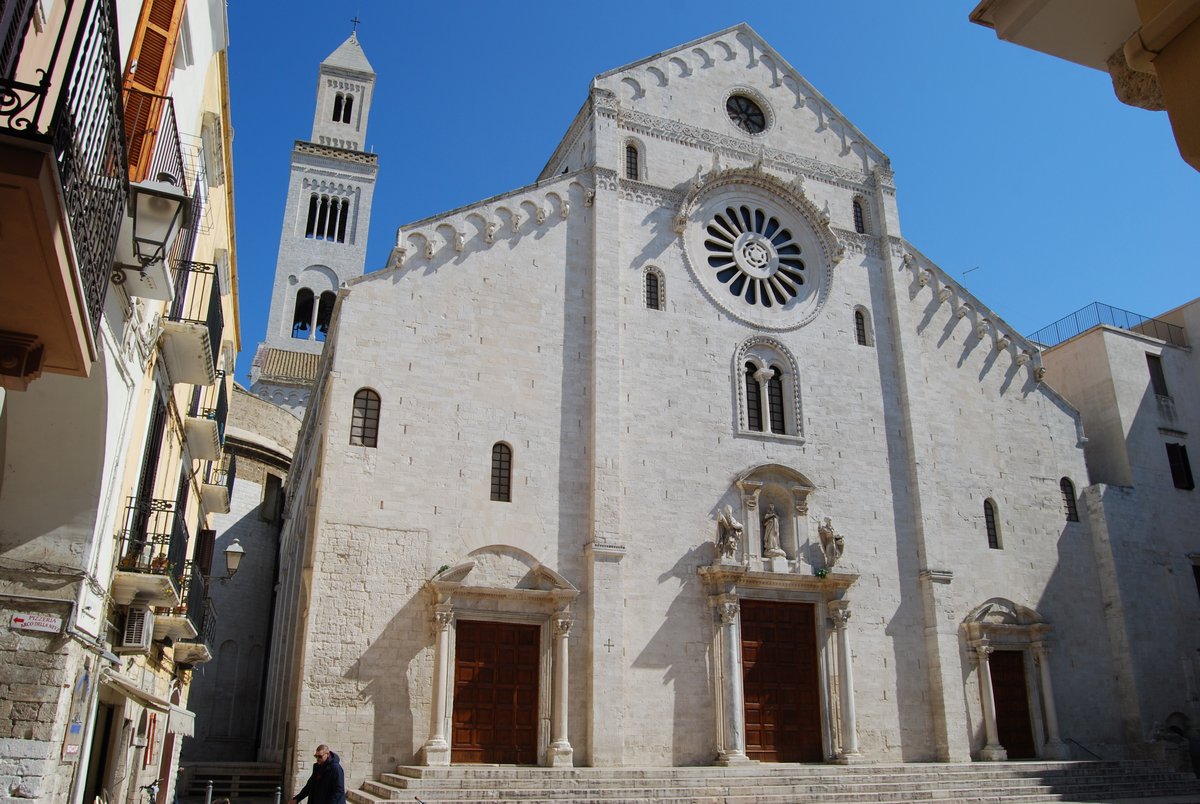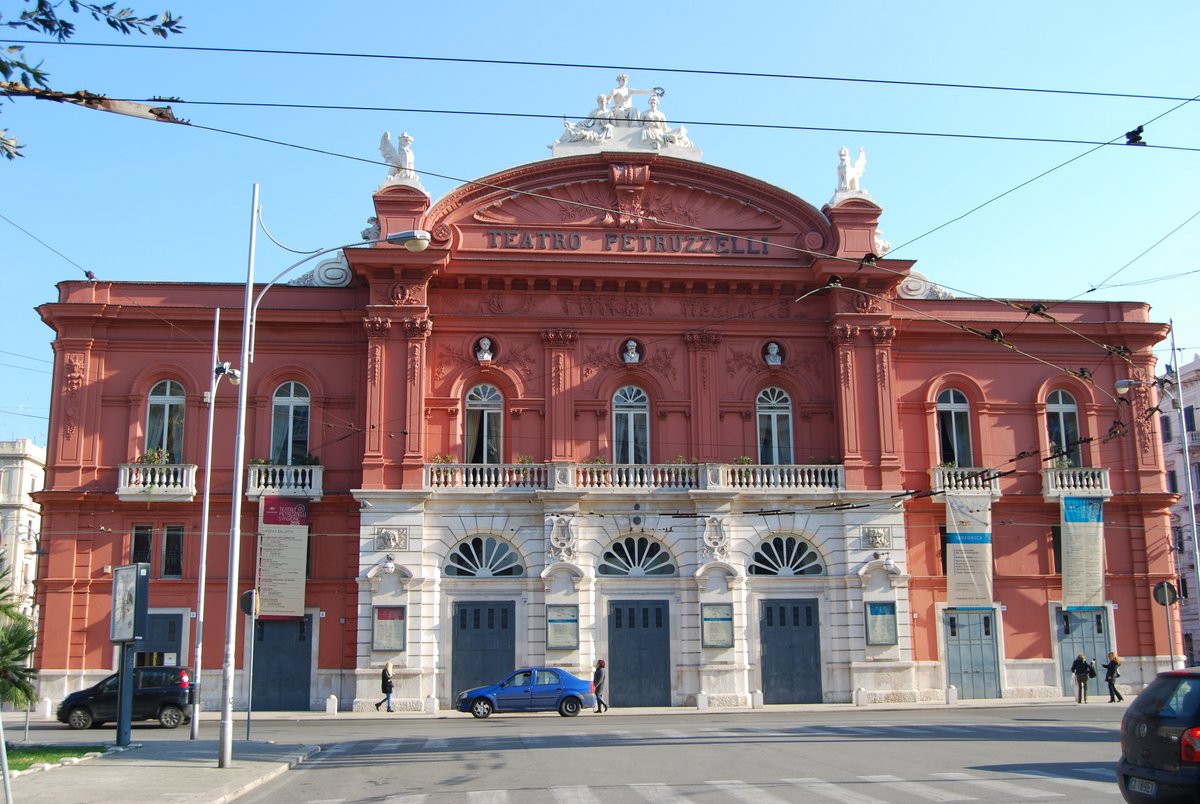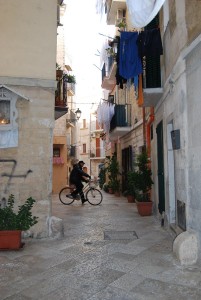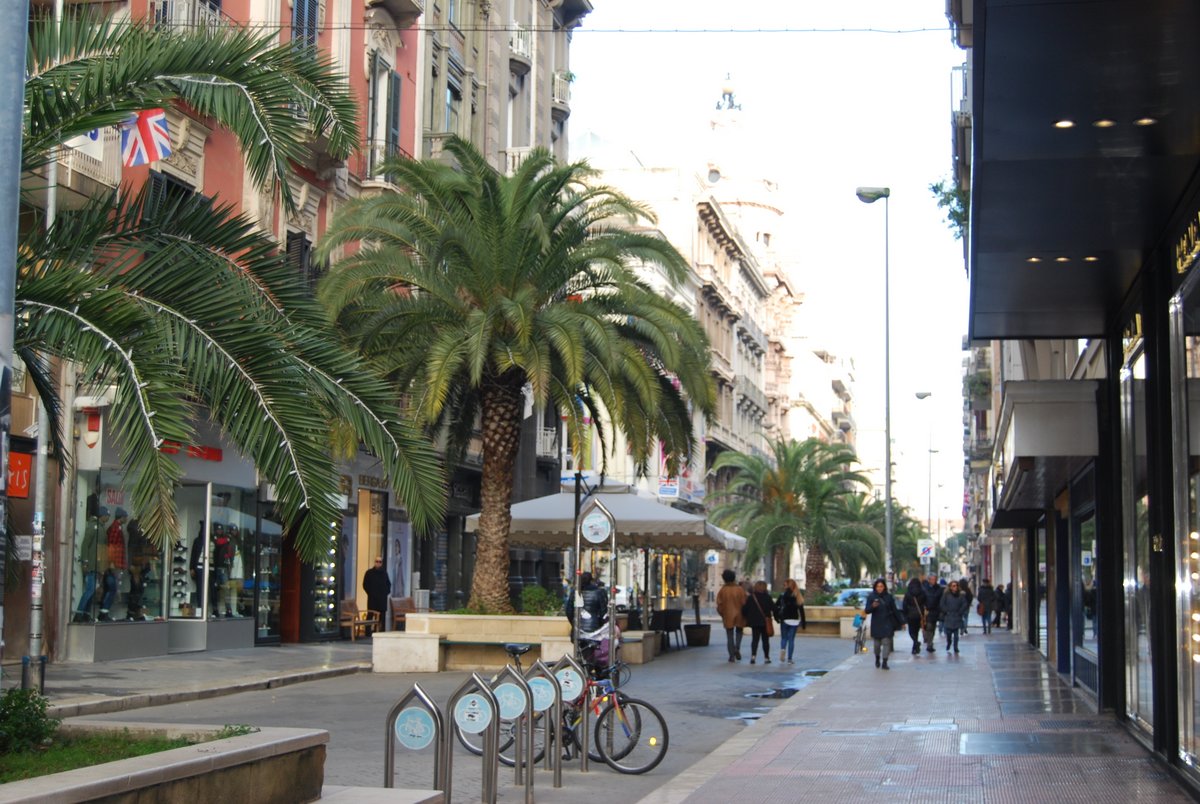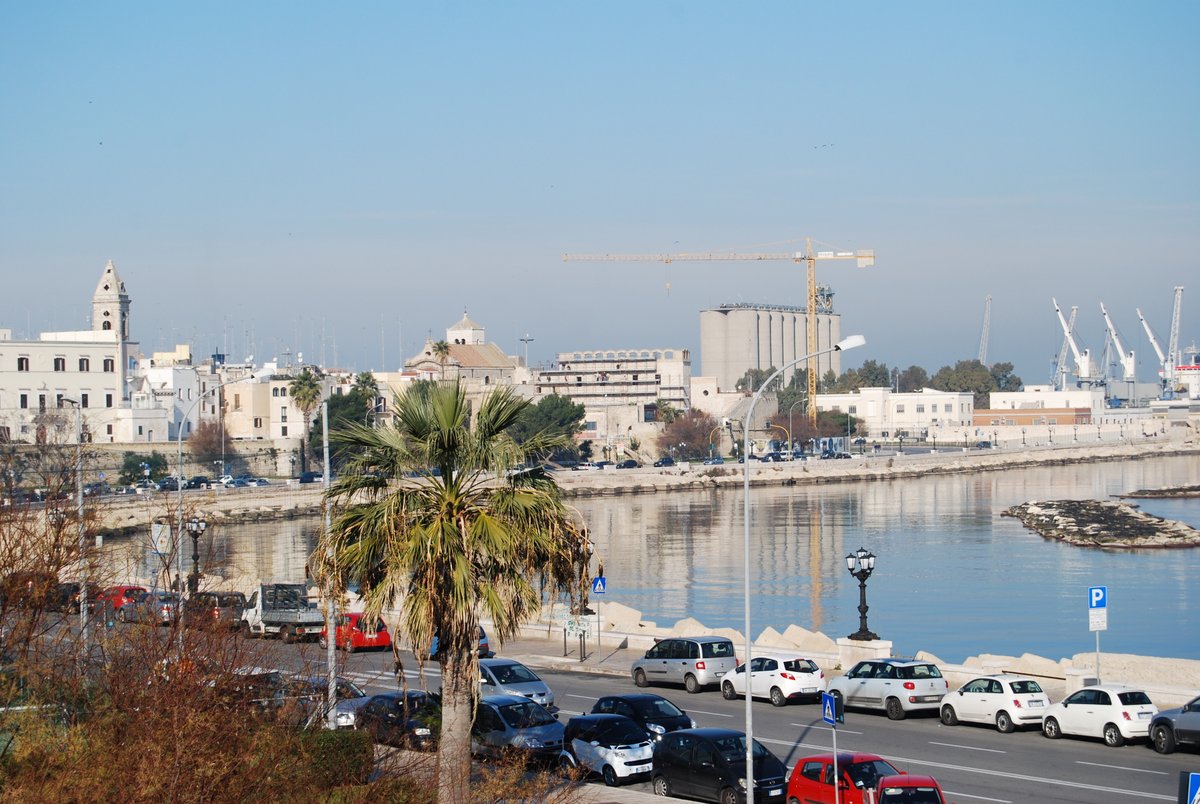 Bari is a big port and industrial city, but can be a massive surprise to the visitor. The old city is well promoted for its character and history, but the newer central area is one of the most gracious in Italy, with tree lined pedestrianised streets, high quality shops, expensive hotels, interesting decorated facades, several famous theatres and other buildings of top quality architecture (including some of the best architecture from Italy's fascist period in the 1920's and 1930's). There is also a sea front road and walkway skirting the old and new parts of the city, reputedly the longest in Italy.
Bari's benefited about 15 years ago from a massive clean-up campaign by a reforming city government. It is about an hour from Ostuni by train or car, and a trip for a day or overnight stop en route is well worth considering. If you are interested in shopping as well as history, Bari is definitely for you.
The main railway station is Bari Centrale. This is very convenient for the city centre, and adjoining it are stations for smaller railway lines which are a feature of Puglia, including the important new link to Bari airport and the line to Matera. You can leave luggage at the station. Outside the station, on the right hand side of the Piazza Aldo Moro roundabout, is a really useful tourist information office where you can pick up a map and any other information you need.
If you head straight ahead out of the station and (once you have negotiated the roundabout which as usual does not seem to make allowances for pedestrians) walk through some attractive gardens with fountains and children's play area (Piazza Umberto I), you enter the Via Sparano da Bari, an elegant, largely traffic free street full of designer shops and stores, and usually made lively by musicians, street performers etc.  One notable shop is United Colors of Benetton, based in a traditional palazzo (Palazzo Mincuzzi) which was converted into a store many years ago. This has a truly impressive facade - but make sure you go inside, see the old lift (a new one was recently installed, so we are not certain the old  one still functions) and view the shop from upstairs. You might even be tempted to buy something, but not essential, they are used to sightseers.
The adjoining streets have some especially good geletaria and pasticceria. At the end of Via Sparano da Bari, you can cross the tree lined Corso Vittorio Emanuele II and immediately enter the Citta Vecchia. This is a maze of narrow streets, a map is helpful but not much, and you will probably get lost anyway! There are important churches, Bari Cathedral, the Castello Svebo and various museums etc. in the Citta Vecchia. However, its main feature is its character as an old residential area, workshops, a few shops, bars and restaurants etc. Over to one side is the old market square and harbour side area, where there are numerous bars and restaurants; this is a lively area at night and weekends.