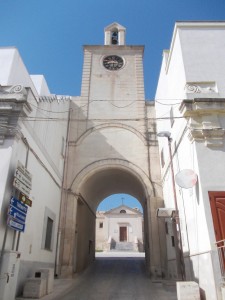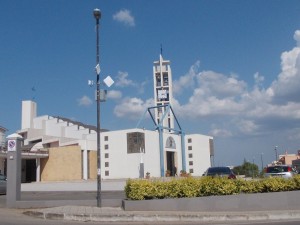 The town of Palagianello sits between Castellaneta and Mottola, to the north-west of Taranto. As with several of the other towns in this part of the Province of Taranto Palagianello developed as a settlement based on dwellings in caves within the ravines that dominate the landscape here. The Medieval period saw a fairly complex 'cave village' establish itself, in the same spot where the modern town sits today. Some of the caves can still be accessed today, with the town council working towards opening up further access. The dwellings towards the top of the ravine were inhabited up until the late 20th Century. Contained within the old ravine settlement are numerous rock churches, some still retaining some of their original frescoes.
In the 16th Century the Domini Roberto family started construction of the town's impressive castle, which sits just above where the original cave dwellings were located. In the early 19th Century the town was essentially considered a 'suburb' of the nearby town of Palagiano, but after a long battle Palagianello regained its status as an independent town in its own right in 1907.
The castle looks over the town from its raised location, in front of it is the main piazza, containing the small church, Chiesa Matrice di San Pietro Apostolo. The entrance to the square is the Porta Grande, a gate with a small clock tower. It's a pleasant little town with the attraction of the cave dwellings to explore if this is of interest. The area around the town is defined by many masserie and other farm buildings - however the beautiful landscape has been blighted somewhat by the construction of the A14, which at this point is built on a raised platform, causing a huge scar across the view of the town as you approach it from the south.
Also of note is the modern church on the outskirts of the town, the Chiesa Madonna delle Grazie