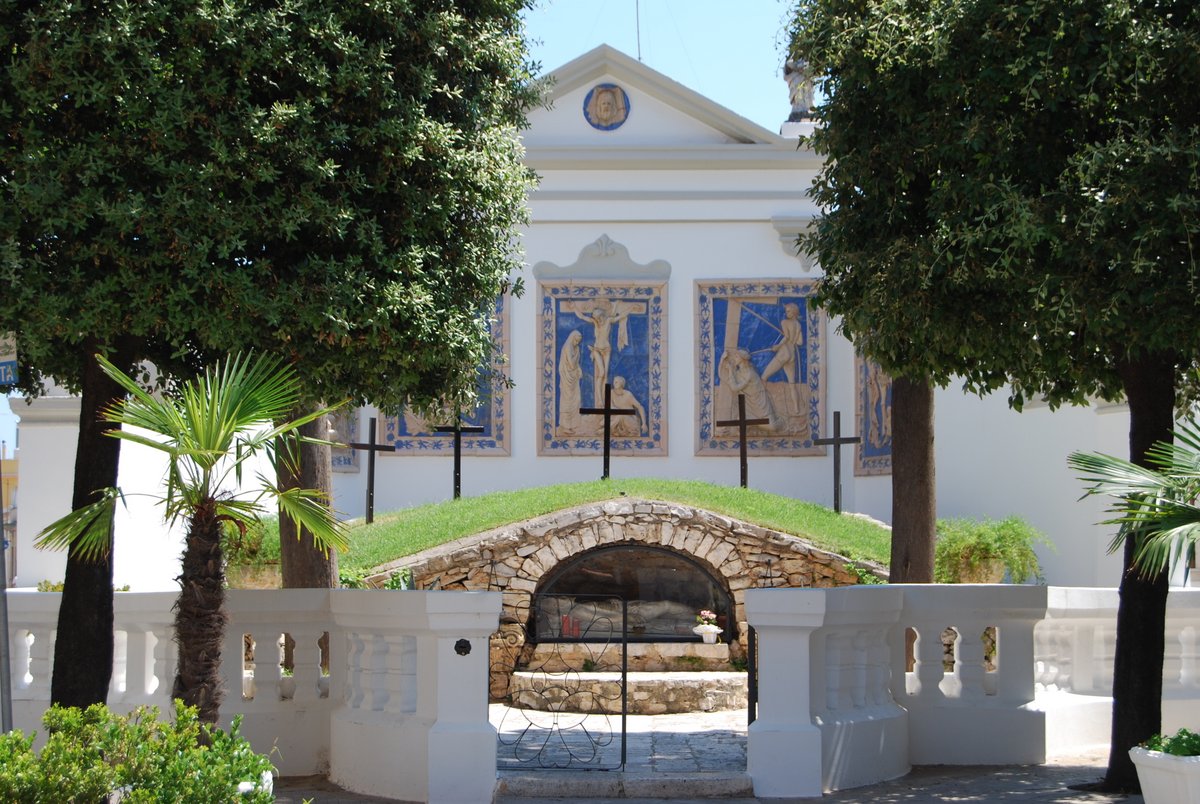 The area around the town of San Vito was inhabited during the Bronze Age, but the modern settlement was founded during the 10th Century, as a colony for Slavs escaping the persecution of the Saracens, under the name "Castro Sancti Viti". Many believe the town was established by the Norman Bohemond of Hauteville, son of Robert Guiscard, which led to the transition to its current name of San Vito dei Normanni in the 1860s.
If you drive through San Vito, you miss the attractive central area, so park and spend a little time here, it is one of the most interesting places around, and often quite lively. Streets and squares open into one another linking a series of old churches and the distinctive Norman style castle with an arched entrance overlooking a piazza.
The biggest and most notable church is Santa Maria della Vittoria, known simply as the "Mother Church". This is decorated in baroque style, with artworks including a statue and a stained glass window depicting San Vito (a martyr) himself, with two dogs. We have only visited when a service has just finished, and the church was closed pretty well immediately, so it is worth finding out opening times if an internal look is important to you.