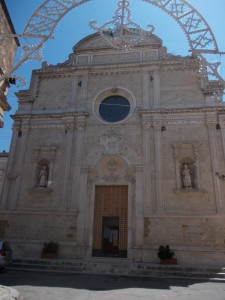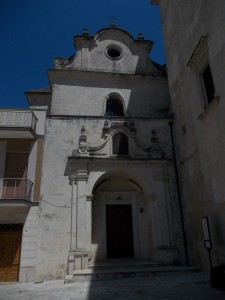 Latiano lies just to the west of Mesagne. The city was founded in the 11th Century from a number of small hamlets that were in the area. It passed through Norman, Swabian, Angevin and Arogonese rulers.
A popular revolt in the town in 1917 resulted in a fire at the town hall which destroyed much of the historical information regarding the town.
The 12th Century castle has been modified many times over the centuries, most recently into its current form in the 18th Century.
Today, the town is not a particular tourist destination of note, but is worth stopping off at to have a quick wander around the streets and a coffee before heading off to another destination.
On the first Sunday of October the town celebrates the Sagra ti li Stacchioddi, a popular food festival. The main attraction is the orecchiette dish (local pasta) served with rolls of horse meat called braciole.
Also of note regarding the town is that it is twinned with Pompei - the modern town at the site of the famous ancient Roman ruins.