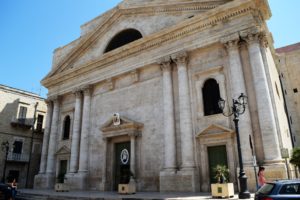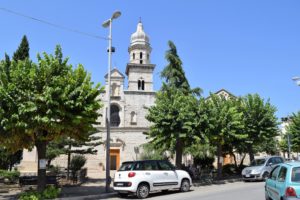 Inland from Molfetta and north west of Bari is Terlizzi, the 'city of flowers', named as such due to the vast number of roses, tulips and dahlias grown in the area. From the 11th Century onwards it became a fortified settlement, and was frequented by Frederick II during the 13th Century.
The Norman clock tower, that still remains today, houses a back lit clock that is second only in size to Big Ben within Europe. Outside the town is one of the last remaining parts of the Roman road Via Appia Traianam, off which is the 11th Century Chiesa di Santa Maria di Cesano.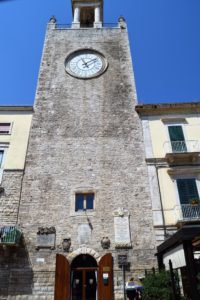 The old town today appears to be more or less untouched by tourism, so is populated by shopkeepers servicing the local population - butchers, greengrocers etc. It is worthy of a brief visit if in the area, but probably no more than this. Have a quiet walk around the old town where you will find the Norman clock tower, cathedral and a handful of typically impressive churches and other buildings of note.