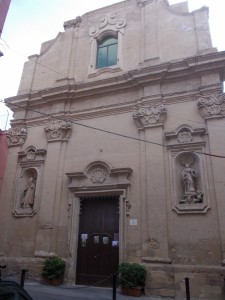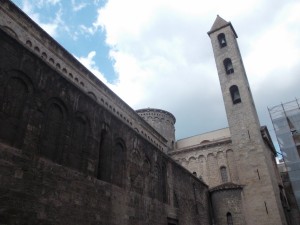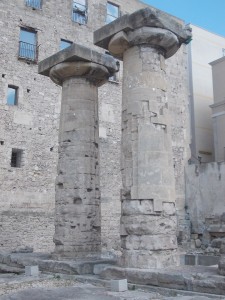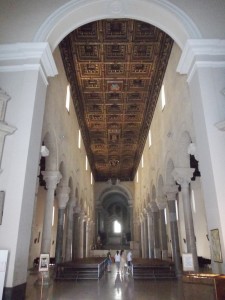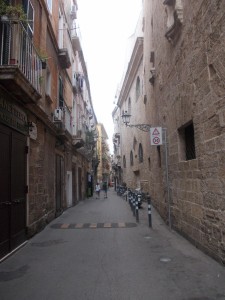 Established in 706 BC by the Spartans, Taranto became known as the 'Spartan City' after its founders. The natural harbour meant that the city quickly grew and became one of the largest inhabited areas of Italy by 500 BC.
The original Greek settlement is now situated on an island, connect to the mainland by bridges, after access for military ships to the inner 'Small Sea' harbour was excavated in the 19th Century. Although much of the ancient buildings have been destroyed or built on, as you enter the 'island' over the swing bridge there remain two Doric columns from the Greek temple.
The castle, Castello Aragonese, was built in the 15th Century on the site of earlier Greek, Byzantine and Norman constructions. A guided tour lasting around 1 ½ hours takes you around the round towers, walkways and tunnels, as well as the Chapel of St. Leonardo.
The city's cathedral, Cattedrale di San Cataldo, is the oldest in Puglia, having been constructed in the 11th Century. The Museo Archeologico Nazionale di Taranto is an important museum dedicated to the Greek Imperial culture, displaying impressive works of goldsmiths and other craftsman along with ancient mosaic floors.
Modern Taranto has one of the largest populations of any city in southern Italy and is an important commercial port and the main site of the Italian Navy. There are significant heavy industries, including iron and steel foundries and oil refineries.
As a tourist destination Taranto shouldn't be very high on anyone's priority list - the heavy industry surrounding the town make the outskirts pretty grim, as is the port area, and the new town is hectic with few redeeming features. The old town is filled with grand buildings that shows signs of a once prosperous time, but most are in a poor state of repair and/or boarded up and falling down, and little effort seems to be made to keep it clean with piles of rubbish building up in places. There are one or two pockets of new developments nearer the castle end of the old town, but these are the exception rather than the rule, and it would seem the town has a long way to go before being anywhere near as desirable as the other towns in the province and further afield in Puglia. If passing through the area and you have a spare hour then the castle is worth seeing, as are the ruins of the Ancient Greek temple and cathedral, but beyond this we recommend getting out as quickly as you can to one of the towns in the surrounding area!