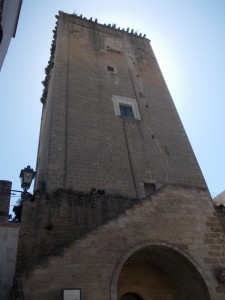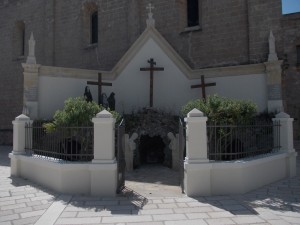 To the west and south of Lecce, between the city and the Ionian coast is the town of Leverano. Twice destroyed, once by the Ostrogoths and once by the Arabs, the town is now dominated by another of Frederick II's constructions, the castle Torre Quadrata. Built in the 13th Century, the tower was an important part of the strategic defenses for the area, and in particular the ports of Otranto and Gallipoli. The moat and drawbridge that were also part of the building have long since disappeared, as have the three floors that once seperated the tower into four chambers on top of one another.
Also of note in the town is the convent and Chiesa di Santa Maria delle Grazie. Originally built in the 16th Century, the convent was closed in 1807, until it was returned to the church by the town council in 1935.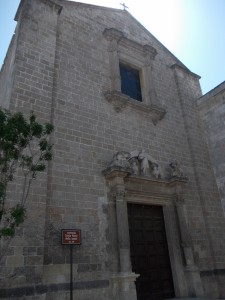 The fertile land surrounding Leverano has earned it the moniker 'town of wine, oil and flowers'. The wine produced here, Leverano, is recognised with DOC status. In November, the town celebrates Novello in Festa, a celebration of wine and flowers.
Unless you are in town for a specific festival, it won't take up too much time to explore. The old town surrounding the tower is pleasant and contains a couple of small squares, and there are a handful of cafes where you can get refreshment or a bite to eat.