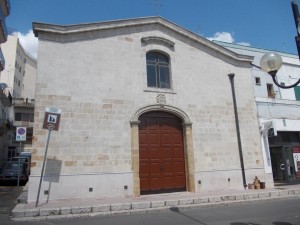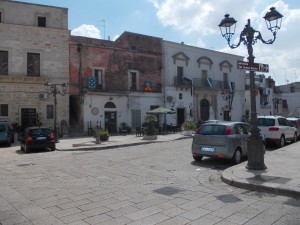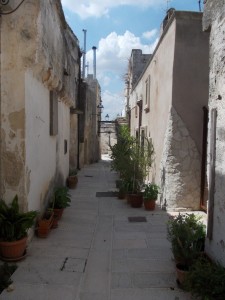 Just to the north of Ginosa and to the east of Matera is Laterza. It is believed the name of the town is derived from the Latin 'latentia', meaning a 'place of caved and hiding places'. There are signs that the area was inhabited in Neolithic times, but established information only confirms Ancient Greeks and Romans settled here.
Surrounding the town is a Special Protection Area for birds and rare Mediterranean vegetation and ancient forests. Excursions by foot or on a bike can be organised from Oasi Lipu di Gravina for a rock and woodland adventure. The ravine at Laterza is around 200m deep and 12km long, making it one of the largest in Europe.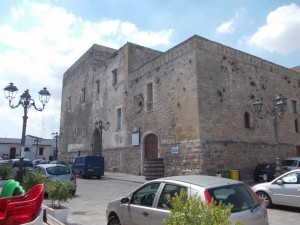 In Laterza itself there is a pleasant old town, surrounding the old castle - it was originally built in 1393 as a defensive building during the feuds with the surrounding towns of Matera and Castellaneta, but was restructured in the mid-16th Century by the Marquis of Laterza, Giovanni Battista I D'Azzia, who converted it into a more residential palazzo. There are various narrow streets containing small squares and churches making the town a pleasant place for a short stop-off and a stroll, but not a great deal more.
Laterza produces a well-known bread 'Pane di Laterza' that is specially baked in ancient brick ovens, with a tough crust but with a light, soft and airy interior - very nice! The town is also known as having many butchers who serve cooked meats from their own stoves, although during our visit we didn't see (or smell!) a great deal of evidence of these.