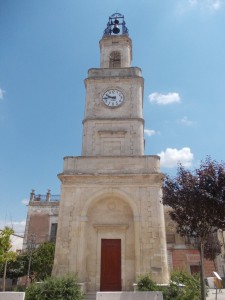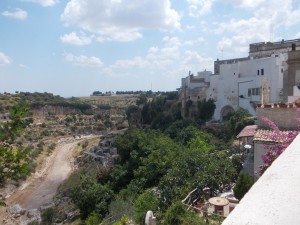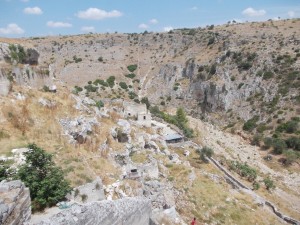 Follow the sweeping coast to the west from Taranto and you will reach Marina di Ginosa, and further inland the town of Ginosa.
The Marina boasts lengthy sandy beaches, and has a large well-established resort that gets very busy during the summer months (and a ghost town outside of summer). It's a popular destination for both Ginosa residents and people from the surrounding towns looking to relax in the beautiful sunshine.
The town of Ginosa lies a few km inland of the Marina, and is surrounded by a ravine. There isn't a great deal to see and do in the town, there is a small square, Piazza Orologio, with a clock tower, and a short walk away is the Castello Normanno, perched at the top of the ravine.
The castle was built in 1080 by Richard Guiscard to protect the town against Saracen invasion, but the original Norman towers are long gone and it isn't a particularly impressive sight in comparison to many of the other castles in the region. Just to the right of the entrance to the castle you can get some spectacular views of the ravine, which make the town a worthwhile place for a quick stop off if not going too far out of your way. The ravine is also the site of the original settlement here, with natural and man made caves carved out of its walls, including some once lavishly decorated rock churches. During our visit it looked like restoration work was taking place and we were unable to gain access, but it is worth exploring further if in the town.
During Easter the town celebrate Passio Christi, a colourful event with more than 300 participants involved in the procession and other activities.