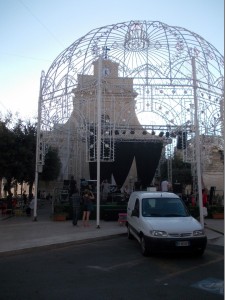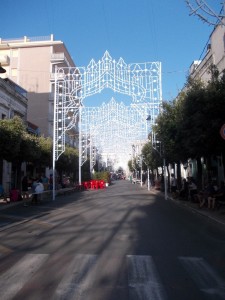 North of Taranto and south-west of Martina Franca within a sea of farmland and farm buildings is the town of Crispiano. Evidence of ancient settlements have been found in the area, but much was destroyed by the marauding Goths and Visigoths after Roman rule.
The town was re-established by Basilian Monks fleeing the Saracens, who initially dug dwellings and crypts into the rock, some of which can be visited today in the centre of the town. Farmers migrating from nearby Martina Franca established themselves in the caves, or Grotte del Vallone, 'Caves of the Valley'.
Crispiano is known as the 'Citta delle Cente Masserie', as the farmland around the town is  filled with numerous farm buildings, many with fascinating features dating from the 15th to 19th Centuries. Many of the farms are fortified with high walls in the local masseria style, and include churches and watchtowers with underground olive presses.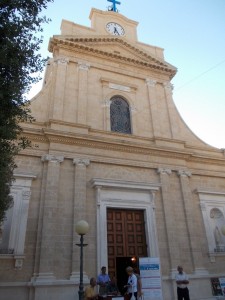 The old town area is dominated by the Chiesa Madre Santa Maria della Neve, which also gives it's name to the piazza upon which it sits. There are numerous shops, cafes and restaurants in this area, and is the focal point of any events taking place in the town.
The biggest event the town celebrates is the Carnevale Estivo, which takes place in mid-July each year and features floats and masked groups, along with celebrations of local food products, and music and sporting events.