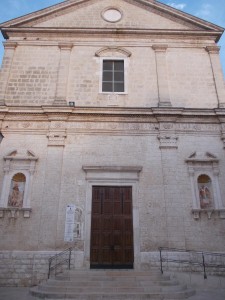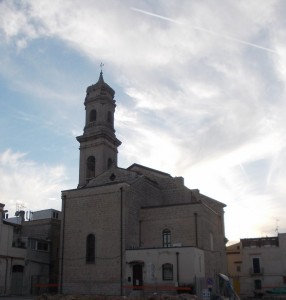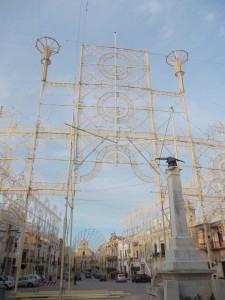 Located inland, around 10km directly south of Bari is the town of Adelfia. The name 'Adelfia' is derived from the Greek for 'brothers' or 'brotherhood' as the town was the result of the joining of the two previously separate villages of Montrone and Canneto. The former was established by Greek refugees in the late 10th Century, and the latter by the Normans in the 11th Century. The creation of the single town of Adelfia was as recent as the 1920s.
The earliest inhabitants of the settlement of Montrone venerated Saint Trifone, and it is this patron that the town of Adelfia celebrates with its main festival in November each year. Extensive lights are erected throughout Adelfia and there are various processions and concerts spread over several days, as well as the national festival of fireworks.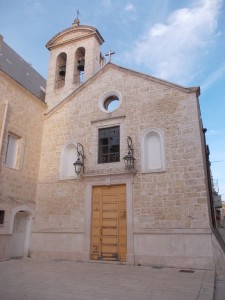 As you approach Adelfia the bell tower of the Chiesa Madre is visible from all directions, and has recently gone through some significant renovations - at the time of our visit the town was in the process of completing the piazza to the rear of the church. There are a number of other squares throughout the town such as Piazza Trieste, from where you can stroll through the Porta San Trifone into the calming streets of the old town proper where there are several small churches and buildings of note, in addition to the Chiesa Madre.
If you are in the region during November then pencil in a visit to Adelfia to experience the festival - at other times of the year it is an attractive town worth taking in as part of a wider exploration of the area around Bari.