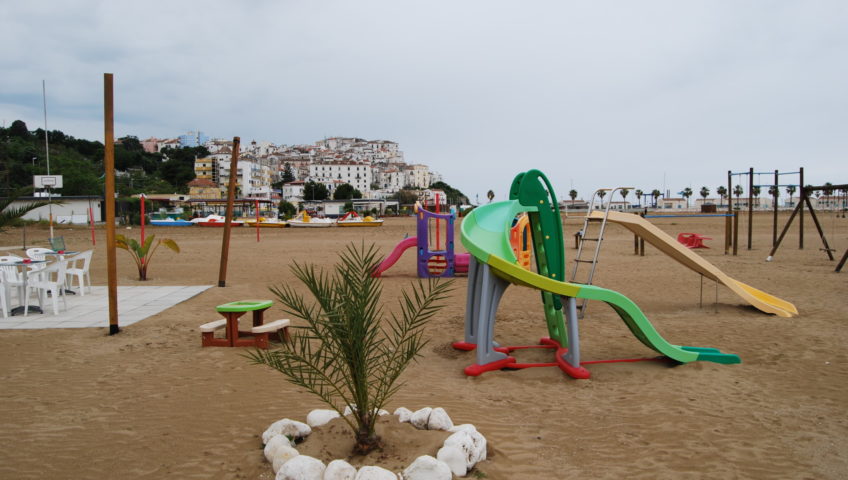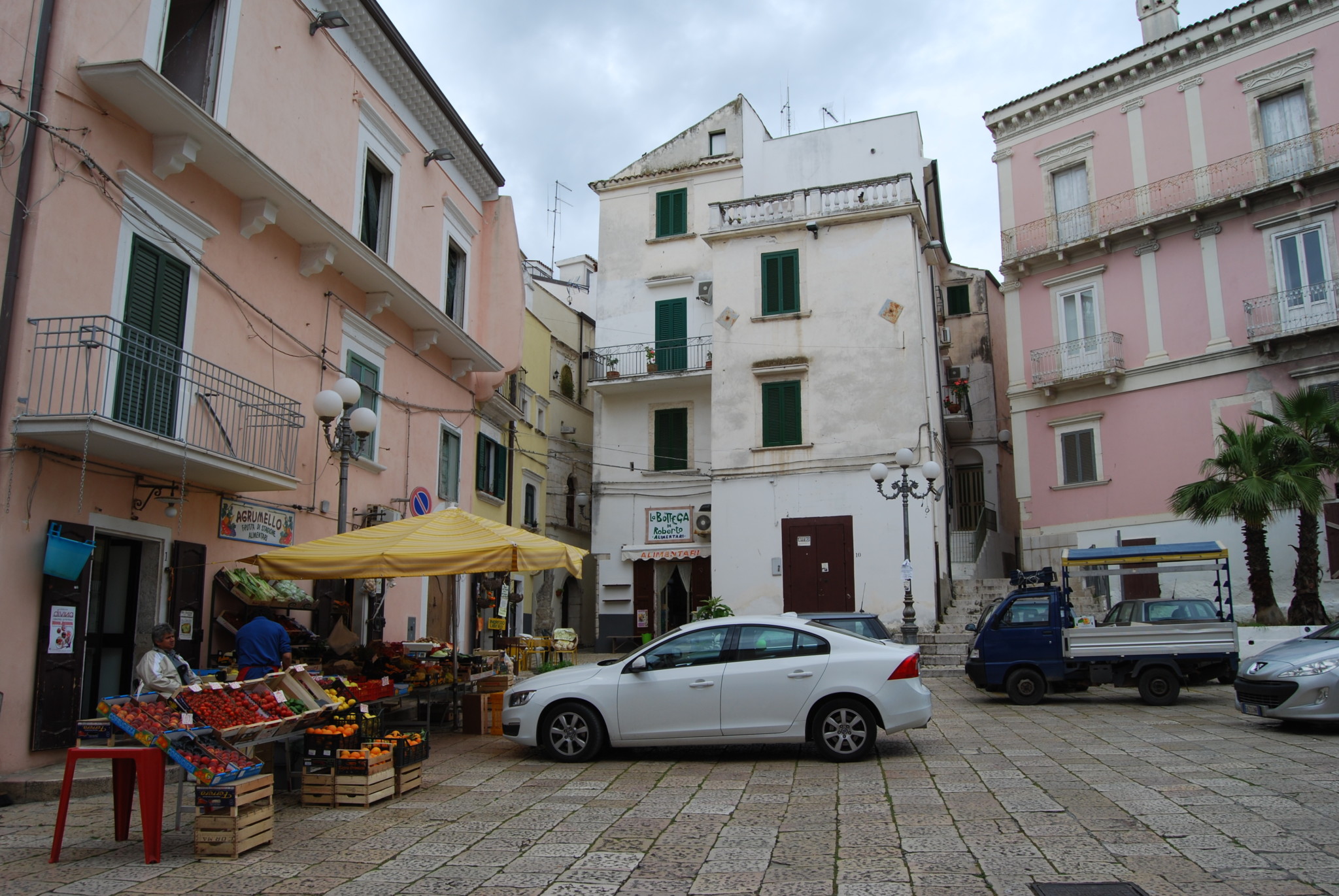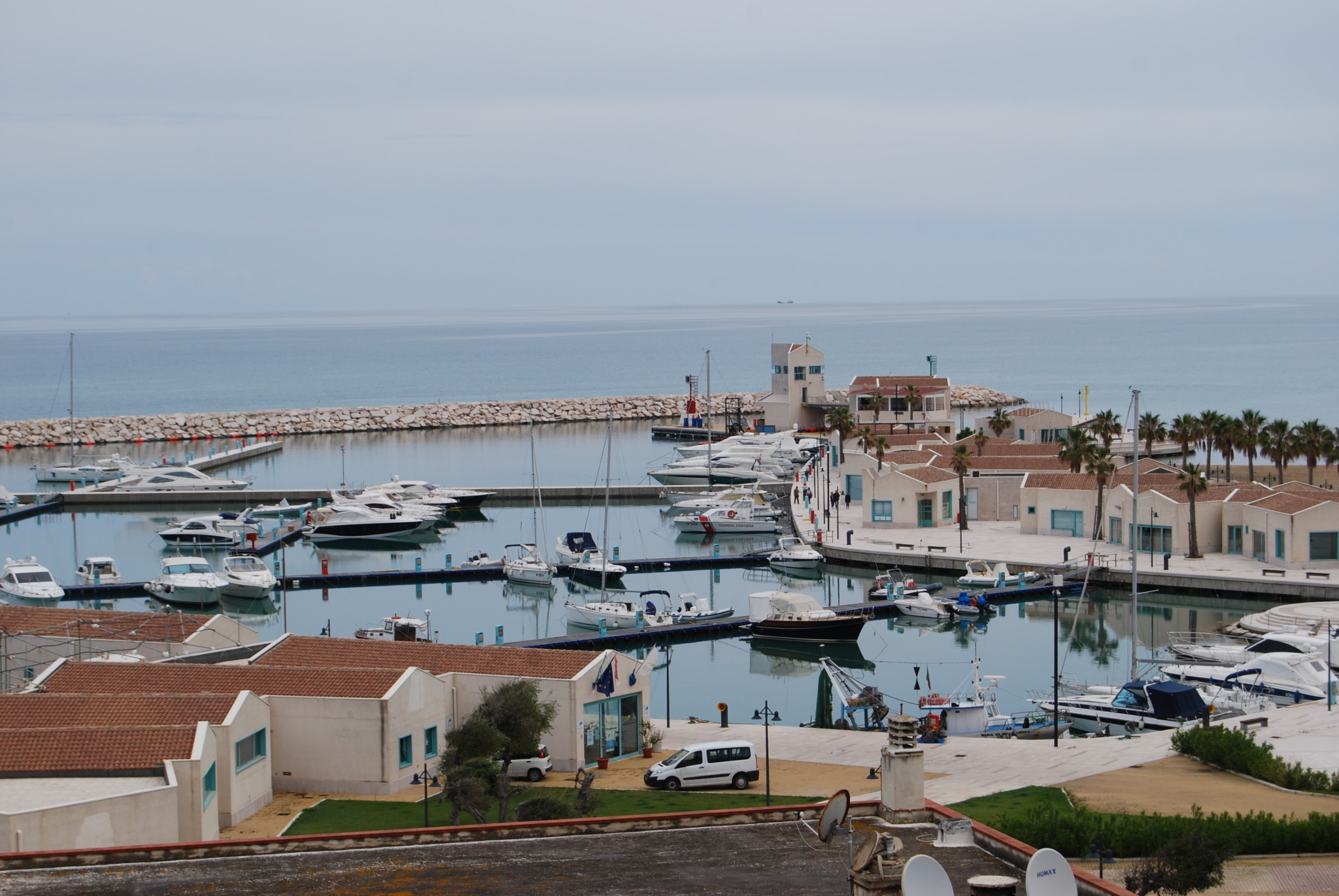 The Gargano peninsula, the "spur on the heel of the boot" of Italy, is quite different in physical character from the rest of Puglia. It has a mountainous interior, much of it forested, with a coastline consisting of limestone headlands separating sandy beaches. Rodi Garganico is a small town on the north side of the Gargano peninsula. It is named after Rhodes because of ancient connections with Greece.
With a population of 3,700, it is smaller than nearby Peschici. Its main attractions for visitors are the long beaches on either side of the promontory on which the old town sits. The main road between Rodi and San Menaio runs straight along the side of the beach with the waves only a few yards away. There is also a large new marina aimed at visiting tourist craft; in summer and at weekends this is the base for boat excursions along the coast and to the Isole Tremiti.
Rodi's centro storico is very small, reached from the sea and railway station via a steep climb. The small central Piazza Rovelli is lively and full in summer and during the festivals but otherwise is rather quiet. Next to the piazza is the tiny Chiesa San Nicola di Mira, with its adjoining campanile (bell tower). A few yards from the piazza (there are signs) is a terrace called Sotto Il Castello with which has excellent views.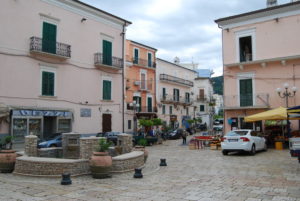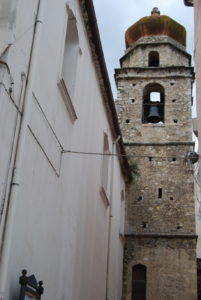 The town is especially famous for citrus fruit, oranges especially. At the end of April there is a two day Festival of Oranges.
Rodi is worth a brief visit if you are in this area, and longer if you want to spend time by the sea, as it is a good spot for beaches. It can easily be combined with a visit to Peschici. There are a few bars and restaurants, including several in the marina and along the beaches.
It  is easy enough to reach by road, and especially easy to reach by public transport. Buses run every couple of hours (less frequently on Sundays) between San Severo and Vieste - they stop at Rodi, the trip takes less than two hours. Alternatively, the local railway run by Ferrovie del Gargano runs direct from Foggia, through San Severo to San Nicandra, Rodi and Peschici, a scenic route much of it overlooking the lagoons along the north coast of the Gargano.  The railway station is just below the centro storico and near the marina entrance, with beaches very close by - one advantage of travelling by train from San Severo is that you pass close to  Rodi's impressive trabucco (traditional fishing platform) otherwise not easy to visit.