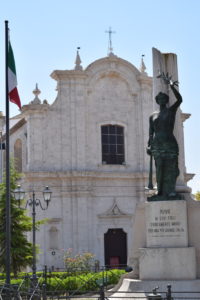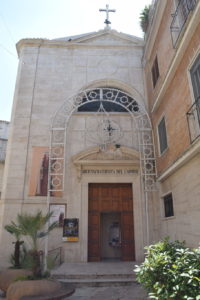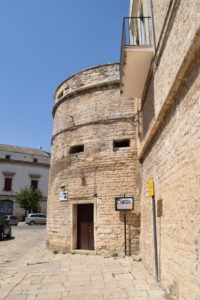 South of Bisceglie and west of Bari is Ruvo di Puglia. There has been a settlement here since the 9th Century BC.
Most notable about the town today is the cathedral, Cattedrale Santa Maria, one of the best examples in Puglia of romanesque architecture, which features a sloped facade on the roof, giving the impression of greater height. It is possible to visit the hypogeum underneath the cathedral, which includes the remains of the basilica from early Christian worship and Roman tombs.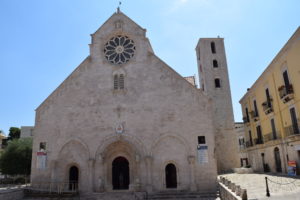 The Museo Archeologico Nationale at the Palazzo Jatta on the outskirts of the old town has a wide collection of earthenware vases, as well as paintings, furniture and other memorabilia telling the story of the town of Ruvo di Puglia and the surrounding area. It opens every day from 8:30am to 1:30pm, and on Thursday and Saturday it is open from 8:30am to 7:30pm.
The old town itself is quiet the majority of the time, with few signs of tourism, the locals just going about their daily business. The old town defenses, built in the Aragonese period still survive in places, with various towers and walls scattered around.