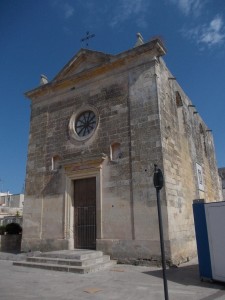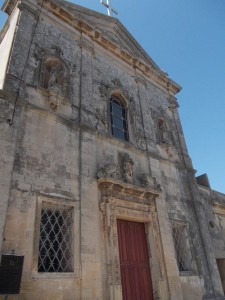 Halfway between Lecce and Otranto is the town of Martano. The town has prehistoric origins, before becoming part of the Roman Empire. During the post-Roman centuries the town was dominated by Greek and Byzantine rulers, a culture which still continues to this day in Martano, as well as many of the other towns in the Grecia Salentina area, where many elders still speak the 'Griko' dialect.
Martano old town is reputedly amongst the best of the Grecia Salentina.  There are a handful of small squares such as the newly renovated Piazza Assunta and Piazza Caduti, and some pleasant narrow winding streets housing various shops. Dotted around the old town are parts of the 15th Century Palazzo Baronale and the Chiesa Maria SS Assunta.
Martano is not particularly geared up for tourism, but is a nice place to stop off en-route elsewhere, and have a stroll round the old town and a coffee. The main event of the year is the Festa della Madonna dell'Assunta, the towns patron saint, which takes place on the 14th and 15th August each year. The old town is decorated with impressive light fittings and a small stage which hosts various musical acts, and the streets are filled with stalls and other entertainment.