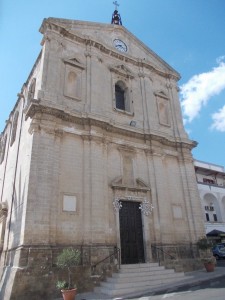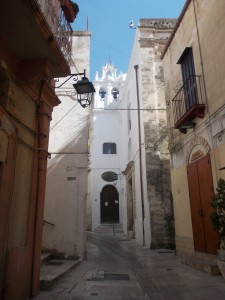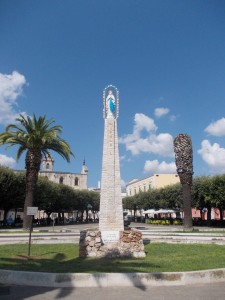 Halfway between Mottola and Laterza is the town of Castellaneta. Its name is derived from its ancient fortified walls that protected refugees from surrounding towns and villages after attacks by Saracens and other invaders.
The 13th Century cathedral was completely rebuilt in the 18th Century in a baroque style, and along with the Bishop's Palace holds a number of artworks.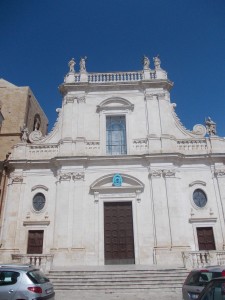 The silent film actor of the 1920s, Rudolfo Valentino, was born in Castellaneta, and there is a very well regarded museum in the old town that celebrates the life and times of the town's most famous son. Aside from the museum the town is filled with references to Valentino, the town are obviously very proud of their association with the actor. In recent years they have established the Castellaneta Film Fest, taking place in July each year. Fans of The Simpsons may also be interested to know that Dan Castellaneta, one of the original cast of voices for the series has ancestors from the town who emigrated to America.
Just on the edge of the old town is the new square, Piazza Umberto I, which offers a number of cafes and 'pop up' bars where you can enjoy a drink under the shade of the trees. Moving into the old town it is not overly developed for tourists, but is very pleasant and contains a number of interesting buildings and small squares.
By heading up to Punta di Capillo you can enjoy a panoramic view of the area, the town being surrounded on three sides by ravines. Within the ravines are many caves, both natural and man-made, a number of which have been inhabited over the years, some even used as churches.